For many of us, our first foray into fantasy literature were the bedtime stories narrated by our parents or a book of illustrated fables and fairytales where the pictures spoke louder than the words. These tales are rooted in folklore and myth that go back thousands and thousands of years.
In a way, modern fantasy novels are indebted to these oral storytelling traditions. They draw upon a rich corpus of legends, superstitions, and histories to make for a riveting narrative. Folktales in particular draw our attention to the societal mores and gender norms of a particular time, with newer retellings reflecting the ways cultures and traditions slowly evolve (for the better or the worse) while also preserving timeless truths and wisdom.
The novels below are heavily influenced by history and folklore from around the globe, inviting the reader to step inside a fairytale and rediscover the wonder and darkness that lurks within our collective unconsciousness.
The Bear and the Nightingale
The Bear and the Nightingale by Katherine Arden is a lush and beautifully-written novel that kicks off The Winternight Trilogy. All three books draw upon Russian history and folklore, depicting the clash between Christianity and the local, much-older belief systems of the people.
The story opens like a fairytale—it is set in a cottage in the Russian countryside, inhabited by helpful house spirits, and tells the story of Vasilisa, a brave young girl and descendent of Baba Yaga. Turned out into the icy woods by her wicked step-mother who has no regard for the ancient rituals and traditions, Vasilisa befriends the frost-demon, Morozko and must save the world she loves from a new and rapidly-spreading evil.
Uprooted
In Uprooted, Agnieszka leaves her humble home in the valley in place of her sister, Kaisa, to live with the infamous wizard called the Dragon who protects the village from the evils lurking in the Wood. But as she slowly discovers the truth about the Wood, she realizes the Dragon is the least of her worries.
Novik's standalone and standout novel Uprooted begins as a Beauty and Beast retelling but then morphs into something deeper and more layered, with a thoroughly satisfying romance. If you've enjoyed this one, you should also check out Spinning Silver, which again mashes up some familiar fairytales to tell an utterly enchanting story.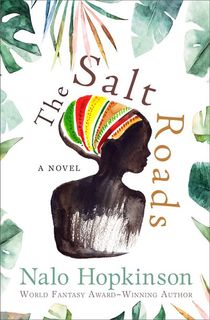 The Salt Roads
The Salt Roads by noted Canadian-Jamaican author, Nalo Hopkinson is a mesmerizing work of fabulist fiction. It deftly straddles three interweaving narratives, traversing multiple periods of history, all held together by the consciousness of Lasrien, an ancient fertility goddess.
She influences the life of three woman: Mer, a slave working in a sugar plantation; Jeanne Duval, the mistress to Charles Baudelaire; and Thais, a Nubian slave and prostitute who embarks on a spiritual pilgrimage. As each of the women search for a life of contentment beyond slavery, trauma and the control of men, Lasrien guides their journeys and subtly influences their decisions.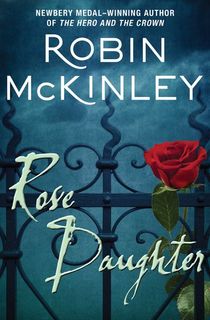 Rose Daughter
Robin McKinley is one of my go-to fantasy authors when it comes to redolent fantasy retellings. She made her debut with Beauty, a gorgeous retelling of Beauty and the Beast, and went on to write several other folkloric fantasy novels such as The Outlaws of Sherwood, Deerskin, and Spindle's End.
In 1997, McKinley published another Beauty and the Beast retelling called Rose Daughter, which is just as lush and evocative as Beauty, but perhaps not as well known. There's a lot of focus on gardening, curious animals, the power of dreams and roses and their economic value.
The Ancient Magus' Bride
The Ancient Magus' Bride is a manga series written and illustrated by Kore Yamazaki that has a wholesome slice-of-life feel to it and is steeped in British folklore.
The story begins with a rather dark premise—Chise is an orphan who is sold at an auction to Elias, a magus with an animal skull for a head. Chise becomes Elias's apprentice and learns about magic and the world of faeries and other fey creatures where there's always some mischief brewing.
Winter Rose
Winter Rose is a poetic retelling of the Tam Lin ballad by Patricia A. McKillip where the magic unfolds in the secluded countryside. When Corbet Lynn returns to his family estate, rumors fill the air and the free-spirited Rois Meilor is particularly fascinated with the secrets of his past.
McKillip's gorgeous prose effortlessly blends dreams with reality and magic with the mundane, bewitching the reader in a tale of longing, entrapment and breaking free. McKillip later published a sequel, Solstice Wood, that's similarly enchanting.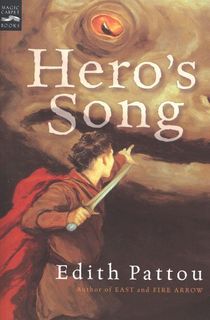 Hero's Song
The Hero's Song is a marvelous fantasy adventure, particularly suited for younger readers. It narrates the story of Collun, whose peaceful life is interrupted when his sister, Nessa, is kidnapped.
Now, he has to go on a quest to find her, accompanied by several intriguing side-characters. Richly infused with Irish folklore, Pattou's novel is a rather cozy read.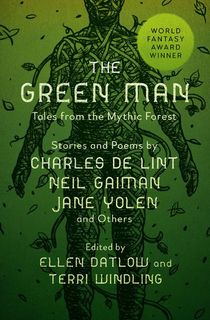 The Green Man
The Green Man is a recurrent motif in Celtic folklore, often appearing as an architectural ornament with a face made of or encircled by leaves or vines. It is connected to fertility rituals and the cycle of death and rebirth. The symbol is also related to forests and the power of nature and the wilderness.
If you're in the mood for shorter tales and poems, you must pick up this gorgeous collection that won the World Fantasy Award for Best Anthology in 2003 and contains contributions from award-winning names such as Neil Gaiman, Jane Yolen, Charles de Lint, Patricia A. McKillip and many more.
Through the Woods
Those who prefer dark fantasy might venture into Emily Carroll's graphic adventure, Through the Woods. It contains five sumptuously spooky tales all set in a forest reminiscent of Grimm's fairytales where sinister things lurk.
Lavishly illustrated and compellingly told, Carroll puts a luscious, Gothic twist to the familiar folkloric imagination, spinning stories that are sure to haunt you long after the book is closed.