Children have the best imaginations, so books for them must compare to what those ingenious little minds can conjure up. These fantasy picture books attempt to do just that, and they succeed with flying colors.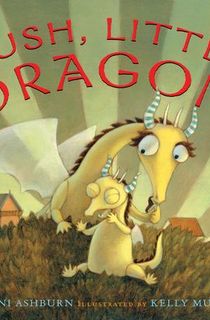 Hush, Little Dragon
It's time for Baby Dragon to go to sleep. But first, he and Mama Dragon must find a bedtime snack.
Travel through their village with the mother and son as they go from villager to villager deciding who will be a suitable snack. Mama Dragon and Baby Dragon exhaust all of their choices, and themselves, as they finally work towards settling down to bed.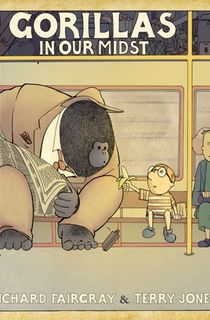 Gorillas in Our Midst
You have to be on the lookout in this world full of gorillas. If you're unsure if there are gorillas lurking around your world, first check your local grocery store. Are they out of bananas? This is the first sign of a gorilla epidemic.
Gorillas are great at playing dress up, and they like to disguise themselves as doctors, astronauts, and ninjas. So be on the lookout and always carry a banana. You never know where there might be a gorilla.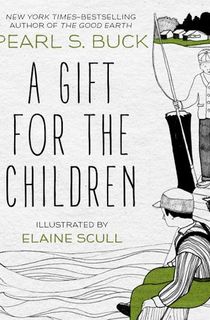 A Gift for the Children
This collection of over 20 stories provides kids with tales about growing older and learning of other cultures, as well as more entertaining narratives, such as a history of the long-standing rivalry between cats and dogs. Easy to jump into any story, this book is a meaningful addition to any child's library.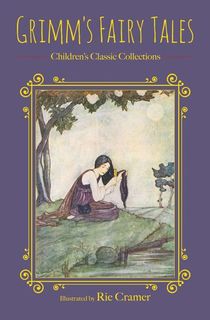 Grimm's Fairy Tales
These illustrated Brothers Grimm stories are the inspirations for the classics we all know and love, including "Little Red Riding Hood," "The Little Mermaid," "Rapunzel," and all of your other fairy-tale favorites.
Knight Owl
Little Owl has dreamed of becoming a knight since the day he hatched. He finally gets his opportunity when the kingdom is eager for more help to fight a dragon on the loose.
Owl follows his dreams to Knight School where he learns to be strong and tough, but he struggles with staying awake during the day. Luckily, when he graduates he becomes a member of the Night Knight Watch, where he can stay up all night protecting the kingdom. But what happens when he's on guard and the big bad dragon pays a visit?
Dragons Love Tacos
If you're trying to gather a bunch of dragons in one place there is a simple way to do it: tacos, tacos, tacos. Dragons love tacos, any type of tacos.
However, if you have a bunch of tacos, be careful not to let your dragon friends try the hot salsa—because dragons love tacos, but no one will love what happens when dragons have too much heat.
This post is sponsored by Open Road Media. Thank you for supporting our partners, who make it possible for The Portalist to celebrate the sci-fi and fantasy stories you love.