Neil Gaiman's Stardust is the perfect fairy tale. It's got a lovely story filled with twists and turns, plenty of interesting characters, a heartwarming romance and a cozy, old-world charm that almost recreates the lost magic of childhood. The story begins in a quaint English village and follows the adventures of young Tristran Thorn as he attempts to retrieve a fallen star for his standoffish beloved while fending off witches and evil lords, only to slowly fall in love with Yvaine, the star/fairy herself. The book was later adapted to a well-received film that remained true to the source material, capturing the essence of a classic fairy tale told with a modern sensibility.
So, if you're look for a similarly wistful and charming novel where magic lurks next door just waiting to be discovered that will take you on an unforgettable trip to Wonderland or the Faerie realm, then these books might be up your alley!
Howl's Moving Castle
Diana Wynne Jones was a master storyteller. Each of her sci-fi and fantasy titles are remarkable in their own way, though Howl's Moving Castle is a perennial favorite.
It tells the story of Sophie Hatter, who is turned into an old woman by a witch and ends up working as a cleaning lady for the well-known wizard Howl. Howl throws a lot of tantrums and owns a moving castle. He also has a chatty fire demon called Calcifer with whom Sophie strikes a secret bargain. The book's a lot of fun, and like Stardust, plays around with fairytale tropes while also telling a very whimsical and delightful love story.
The novel has two sequels and has been made into an animated film by Studio Ghibli. Spoiler alert: Howl is even more charming in the movie and a top contender for fictional boyfriend material.
The Princess Bride
If you long to be transported into the world of a fairy tale, you can't go wrong with a classic like The Princess Bride. Goldman's writing is self-aware, with commentary and asides sprinkled throughout the narrative that not only comment on the fantasy genre but also invoke the essence of bedtime storytelling.
While the romance between Westley and Buttercup is sweet and earnest, what makes this book so charming are the adventures involving swash-buckling pirates, fearsome swamps, court politics, and a lot of hilarity.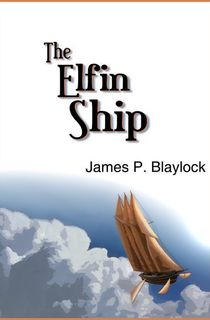 The Elfin Ship
James P. Blaylock's The Elfin Ship is an underrated gem of a novel that unfolds in a familiar world populated by witches, goblins, elves and dwarves. It narrates the escapades of Jonathan Bing, a cheesemaker who sets out to investigate some trading issues with his friend, Professor Wurzle, only to be pulled into a deeper mystery.
If you've grown up with cozy and charming stories such as The Hobbit by J.R.R. Tolkien or The Wind in the Willows by Kenneth Grahame, you'll undoubtedly enjoy this one.
Inkheart
A childhood favorite, Cornelia Funke's Inkheart tells the story of Meggie and her father, Mo, both of whom have the special ability to read characters out of books and into the real world. But for each character that comes out of the pages, someone else must go in. That is how Mo's wife got trapped in the book called Inkheart while the evil boss Capricorn does everything he can to avoid returning to his home world.
Packed with adventure and charm, the Inkheart series is hugely enjoyable. And if you enjoy the idea of frame narratives and books-within-books, you must also check out the cult classic, The Neverending Story by Michael Ende.
Spindle's End
When it comes to fairy-tale retellings, Robin McKinley is one of my auto-buy authors. But Spindle's End, which retells the story of Sleeping Beauty, has a special place in my heart on account of its lush, redolent prose, and its focus on fairies and animals playing major care-taking roles in raising a princess.
Each page is suffused with a sense of wonder, enchantment, and evocative imagery, and rereading it continues to be an absolute delight.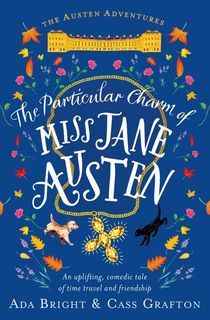 The Particular Charm of Miss Jane Austen
If you blame Mr. Darcy for still being single, chances are that you've devoured all Jane Austen novels in middle school and swear by her words of wisdom.
Well, Janeites, I come bearing good news. The Particular Charm of Miss Jane Austen by Ada Bright and Cass Grafton is a unique treat as it features a time-traveling Jane Austen stuck in modern-day Britain. It's up to Rose Wallace, an Austen devotee, to help her favorite author get back to her own world.
Funny, uplifting, and witty, this one is a special gift for all those who've spent sleepless nights reading or writing Pride and Prejudice fanfiction and dreaming up dozens of alternate-universe (AU) scenarios with their favorite people.
Poison
I first stumbled upon Chris Wooding's Poison at the Scholastic Book Fair held in school (oh, the nostalgia!), but it was only much later that I finally got around to reading it. I thoroughly enjoyed the experience.
The novel opens with a simple and familiar premise: Poison is a stubborn and rebellious girl whose sister is captured by the phaeries. Now, she must rescue her sibling from the Phaerie Lord. But it's the journey and not the destination that matters, and it's here that Wooding gets wildly and unabashedly inventive, taking the readers on a dark, surprising, and extremely dazzling ride.
If you enjoyed this one and are keen for more straightforward quest stories with a thoughtful, magical twist and Wonderland-esque whimsical characters, do try The Girl Who Circumnavigated Fairyland in a Ship of Her Own Making by Catherynne M. Valente.
Tress of the Emerald Sea
Brandon Sanderson is mainly known for his secondary-world fantasy novels featuring detailed world-building and intricate magic systems such as The Mistborn Saga and The Stormlight Archives. But earlier this year, he published a charming fantasy book as part of his four secret projects that quickly became the most-pledged campaign on Kickstarter!
While Tress of the Emerald Sea is technically a part of his wider Cosmere universe, it can be read as a standalone. This fantasy adventure novel narrates the story of Tress, a young girl who must leave the simple comforts of her island home and venture into the dangerous sea, abounding with pirates and deadly magic.
With lovely illustrations by Howard Lyon, this book makes for a lighthearted but memorable read.