Late hard sci-fi author Ben Bova didn't just dream up visions of our future, he was an active participant in the scientific community.
Born in Philadelphia in 1932, the six-time Hugo Award winner published a staggering 140 futuristic novels and non-fiction works over the course of his career, and as an editor made indelible contributions to the SFF community.
He was an editorial director of Omni, editor of Analog Science Fiction and Fact, served as president of the Science Fiction and Fantasy Writers of America, and was a President Emeritus of the National Space Society.
In 2005, Dr. Bova was awarded the Lifetime Achievement Award from the Arthur C. Clarke Foundation for "fueling mankind's imagination regarding the wonders of outer space." In 2012, he received a Space Pioneer Award from the National Space Society, an accolade that recognizes significant contributions to developing "a spacefaring civilization that will establish communities beyond the Earth."
RELATED: 10 Brilliant Hard Science Fiction Novels
Bova began his career as a technical writer for Project Vanguard, the 1950s Naval Research Laboratory program that endeavored to launch the first artificial satellite into Earth orbit, before transitioning into science fiction writing. He is perhaps best known for his Grand Tour series, a galaxy of narratives that imagines humanity's future as explorers and colonizers of the solar system. Throughout, Bova blends visions of spaceflight and advanced technologies with earthly concerns of environmentalism, corporate greed, religious fundamentalism, and political leaders run amok.
Ready to explore Bova's literary universe? Here are ten transporting Ben Bova books to get you stared.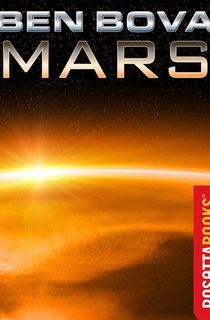 Mars
Bova's Grand Tour series employs a handy organizational structure; most of the novels within the series focus on a particular planet or planetary moon, allowing you to travel to the astronomical body of your choosing.
Mars, published in 1992, is widely considered one of Bova's best entries. Jamie Waterman, a geologist, is surprised to discover that he'll soon join an international landing crew on the first manned mission to Mars. Pressed for time and with supplies limited, the crew sets out for the towering peak of Olympus Mons and the depths of Valles Marineris. But what they encounter on the canyon floor throws the survival of the whole crew into jeopardy.
Readers who enjoy Mars have a wealth of space narratives to explore once they turn the last page, including Venus, Jupiter, and Titan, which won the 2007 John W. Campbell Memorial Award for best novel of the year.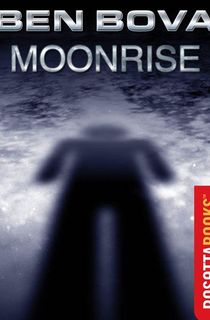 Moonrise
This 1996 novel exists within the Grand Tour universe. Yet it also represents the first in an offshoot story arc known as the Moonbase Saga, adding a soapy splash of family drama and corporate power struggle to Bova's space narrative.
In the 21st century, space is on the verge of a real estate boom. Paul Stavenger, a former astronaut, sets his sights on a forsaken lunar outpost known as Moonbase, owned by the Masterson Corporation.
Stavenger envisions a grand future for the outpost as a fully functioning lunar operation. Standing in his way are powerful corporate shareholders. The astronaut's relationship with Joanna Masterson, head of the Masterson Corporation, may lead to success—or it could send the pair on a crash course of greed and murder.
RELATED: 13 Thrilling Space Movies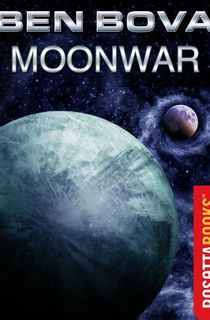 Moonwar
Published in 1998, Moonwar is the second entry in the Moonbase Saga and ratchets up the lunar conquest intrigue of Moonrise to all-out space battle.
Moonbase is thriving under the direction of Douglas Stavenger, Paul Stavenger's son. It's also one of the last remaining outposts that still believe in nanotechnology after a wave of fear and fanaticism led to its outlawing on Earth.
When UN Peacekeepers arrive on the Moon to enforce anti-nanotech laws, Stavenger refuses to abandon a technology that's integral to Moonbase's survival. The standoff ignites a space age clash for control that puts everyone at risk. The St. Petersburg Times championed Moonwar as "rank[ing] up there with Mars as one of Bova's very best."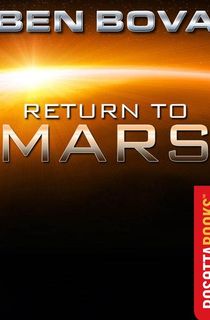 Return to Mars
Bova returns to the Red Planet in this 1999 sequel to Mars. Geologist Jamie Waterman prepares for his second voyage to the fourth planet from the Sun—this time as the mission director.
He hopes to gain a greater understanding of the Martian landscape and return to its cliffs and canyons, where he swore he saw a primitive cliff dwelling on his first trip. The catch? Corporations and wealthy financiers are funding this space expedition, and they're far more interested in transforming Mars into a tourist destination than unearthing its past.
Among the crew is Dex Trumball, son of millionaire benefactor Daryl Trumball. It isn't long before Waterman's relationship with the spoiled son devolves into a dangerous rivalry. All the while, the ancient mysteries of the Red Planet beckon…
RELATED: 10 Space Adventure Books That Will Have You on the Edge of Your Seat
Orion
Bova breaks away from high tech space narratives and invites us on a cosmic journey through the centuries in this epic tale first released in 1984.
As the narrator of Orion declares in the opening sentence: "I am not superhuman." Indeed, John O'Ryan, a being of extraordinary abilities, may appear to many as a god. But he is something else. He is a warrior, the eternal hunter Orion destined to track down the Dark One Ahriman through space and time and stop him from taking over the Earth.
Orion is the first in Bova's sweeping Orion series, comprised of epic narratives that weave together ancient myth, theology, and humanity's place among the stars. Intrepid travelers should next explore Vengeance of Orion, which transports the titular character into the world of Greek legend.
New Earth
Published in 2013, New Earth is the 21st entry in Bova's Grand Tour series and opened the door to what would become the author's Quest Trilogy. Deep in the blackness of space lies an Earthlike planet. Earthlings are stunned by the news; early reports suggest the celestial body possesses oceans of water and an oxygen-rich atmosphere.
A recon team is assembled, though all those who sign up know there's no coming back. While cryogenic suspension will preserve the explorers during their long journey through the cosmos, Earth will have aged nearly 200 years by the time of their return. It is a mission of exile.
When the team finally arrives on New Earth, they're shocked to discover that the planet in inhabited by a small group of intelligent beings—beings that look remarkably human. Soon, startling truths emerge about the mysterious hosts and their alien land.
Death Wave
Published in 2015, Death Wave picks up where New Earth left off and kicks off Bova's Quest Trilogy. Jordan Kell, leader of the New Earth mission, learned much from his years-long expedition through space—including news of a catastrophic wave of radiation emanating from the heart of the Milky Way galaxy and heading straight towards Earth.
The crew returns to their home planet, finding it ravaged by climate change and rising sea levels. Those who remain have very little interest in hearing about Kell's galactic death wave. Can he convince humanity's new leaders to act before it's too late? 2016's Apes and Angels and 2017's Survival round out this saga.
Voyagers
Originally published in 1981, this first-contact narrative kicks off Bova's multi-part Voyagers series. The signal is real, and it isn't random. Keith Stoner, a former astronaut turned physicist at a research station in Massachusetts, knows this. Something intelligent is out there among the stars and it's headed towards Earth. The question is, will this incredible discovery bring peace or destruction?
Written during the Cold War, Voyagers taps into American-Soviet tensions that tether its narrative to a specific time and place.
Beneath those outdated themes, however, is an exploration of the wonder of first contact, producing a "mysterious and awe inspiring" tale that "keeps you turning the pages all the way." (Science Fiction Review)
The Exiles Trilogy
This multi-part volume collects the three shorter narratives in Bova's Exiles Trilogy: 1971's Exiled from Earth, 1972's Flight of Exiles, and 1975's End of Exile. It imagines a near-future Earth, overpopulated and on the brink of collapse.
Scientists and genetic researchers funded by the government work towards a solution. They're nearing a breakthrough. But their work is radical and dangerous—too dangerous to remain on this planet. So they're exiled to an orbiting space station, setting off an adventure through the stars.
New Frontiers: A Collection of Tales About the Past, the Present, and the Future
Published in 2014, New Frontiers collects 14 of Bova's short stories, along with introductions and commentary by the author. The tales collected within stretch across time, space, and tone: from far future narratives of alien contact and the dangers of space exploration to a comical round of golf on the surface of the Moon.
Together, they serve as a fine introduction to Bova's imagination and a clear indicator of his talents as a short story writer—honed, no doubt, by his years as an editor of sci-fi magazines.
RELATED: 13 Sci-Fi Short Stories You Can Read Over Your Lunch Break
This post is sponsored by Open Road Media. Thank you for supporting our partners, who make it possible for The Portalist to continue publishing the stellar stories you love.