When it comes to the realm of the strange and fantastical, director Tim Burton reigns supreme. From Beetlejuice and Edward Scissorhands to The Nightmare Before Christmas and Sweeney Todd, Burton's gothic, freaky fever dreams have been captivating audiences for two decades.
If you've seen all of his movies—or if you're just looking for a Burton-inspired read—we've got you covered. Here are eight books perfect for Tim Burton fans.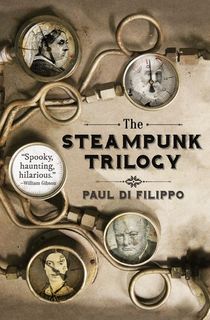 The Steampunk Trilogy
Weird is the word for Burton fans, and The Steampunk Trilogy is nothing if not weird. There are three short novels within the book, all set in alternative universe versions of the 19th century.
Queen Victoria being replaced by a "sexy human-newt clone" and Emily Dickinson hooking up with Walt Whitman and Allen Ginsberg are only a few of the storylines within this bizarro steampunk fantasy.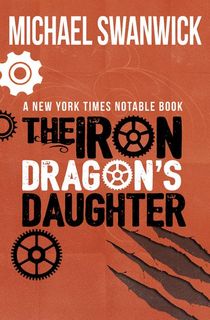 The Iron Dragon's Daughter
In this dystopian world, human changeling Jane escapes the factory where she is enslaved, with the help of a magical steam dragon.
Her adventures are far from over, though, as she tries to navigate a world where magical creatures abound, and the culture is centered around child labor, malls, and magic-teaching schools.
RELATED: 50 of the Best Fantasy Books Ever
Miss Peregrine's Home for Peculiar Children
This book is so Burton-esque that Burton himself directed the 2016 film adaptation.
In this strange and compelling read, 16-year-old Jacob travels to an island off the coast of Wales. There he discovers the ruins of Miss Peregrine's Home for Peculiar Children, an orphanage where his eccentric grandfather lived during World War II. You'll be drawn in by the creepy black-and-white-photographs that fill the book's pages, as well as the story's shadowy, other worldly atmosphere.
The Night Circus
The backdrop for this fantastical love story is a magical circus, called Le Cirque des Rêves, which arrives without warning and is only open at night.
Amidst the incredible circus acts, two young illusionists, Celia and Marco, trained by their masters to be adversaries, begin a romance that has sweeping consequences beyond what they could have ever imagined.
RELATED: 11 Fantasy Books About Magical Creatures to Help You Escape the Everyday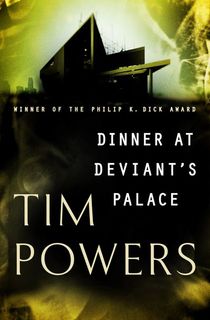 Dinner at Deviant's Palace
Powers constructs a surrealist society in dystopian, post-apocalyptic California, with heavy influences from Philip K. Dick, and, attentive readers might notice, the original 1980 Mad Max film.
In this world, a messiah figure, whose followers are known as "Jaybirds," holds all the power.
RELATED: 16 Dark Fantasy Books You Won't Be Able to Put Down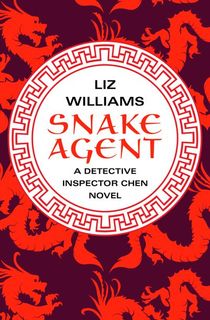 Snake Agent
After their daughter's soul is lured into Hell, a wealthy Singaporean family hires Detective Inspector Chen, whose jurisdiction falls outside the realm of this world, to rescue her.
Chen finds himself wandering further into Hell than ever before, contending with demonic entities along the way. Snake Agent is part one in the Detective Inspector Chen series.
RELATED: 10 Must-Read Adult Fantasy Books
Stardust
In an English town named Wall, 18-year-old Tristran Thorne is determined to win a local girl's love by bringing her a fallen star. In order to do, so he must cross a wall, which separates the town of Wall from a magical realm, filled with witches, mad kings and pirates.
As he embarks on an epic adventure, Tristran learns secrets about his heritage, and forever changes his destiny. Stardust was turned into a movie in 2007, and, though Burton didn't direct, it's well worth seeing.
RELATED: 16 Stirring Neil Gaiman Quotes About Life, Death, and Creativity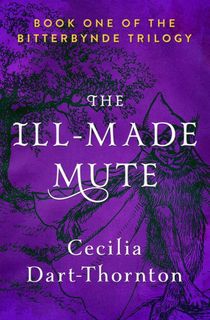 The Ill-Made Mute
In a world inhabited by magical creatures, a scarred, nameless mute, with no memory of her past, sets out to find who she is, and what her future holds.
The Ill-Made Mute is the first book in the Bitterbynde trilogy, followed by The Lady of Sorrows and The Battle of Evernight.
Featured still from "Beetlejuice" via Warner Bros.
This post is sponsored by Open Road Media. Thank you for supporting our partners, who make it possible for The Portalist to continue publishing the sci-fi and fantasy stories you love.