One of the joys of the fantasy genre comes from knowing that those with superpowers still have to deal with their family members. Some of these clans, however, seem delightful. Whether it's "heroes with hang ups" like the Fantastic Four, or the light and dark Casters in Beautiful Creatures, here are eight fantasy families we'd love to join.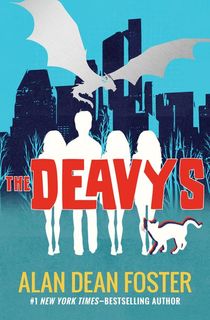 The Deavys
Imagine if wizard parents, rather than awful muggles, raised Harry Potter. His childhood might have looked a lot like Simwan Deavy's, whose family is comprised of "non-Ords"—that is, decidedly non-ordinary people. In school, Simwan and his sisters study hexing as part of their core curriculum. (We wish this had been an option in lieu of calculus.) But when a bottle of Truth is stolen from the local pharmacy (something his mother needs to survive) things take a bad turn. Can Simwan and his sisters use their non-ordinariness to save the day?
RELATED: 8 Spellbinding Fantasy Books That Will Make You Believe in Magic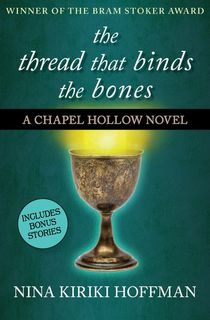 The Thread That Binds the Bones
Tom Renfield can see ghosts—not exactly a talent you'd go bragging about. But when Laura Bolte gets into his cab one day, he realizes his supernatural gifts stretch much further than communicating with the dead, and Laura needs his help. Though Laura's family of witches is a bit dysfunctional and strange, they'd still be great fun to spend the holidays with. The first in Ray Bradbury Award-winning author's Chapel Hollow series, The Thread That Binds the Bones is a family story with a healthy dose of reality.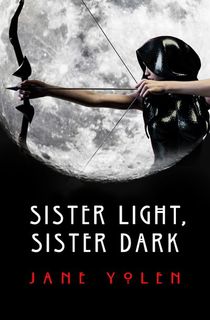 Sister Light, Sister Dark
Fans of Arya Stark and Ygritte from Game of Thrones will revel in this tale of two warrior sisters, one light and one dark. The legend foretold of Jenna, a child who was orphaned three times before she came under the protection of a group of women who worship the goddess Alta. Or was it her sister, the other, Skada, whose birth the prophecy foretold? Either way, the two sisters must work together to save the world from apocalypse (and we wouldn't mind helping).
Charlie and the Chocolate Factory
The Buckets may be poor, but in our opinion, they've already got the golden ticket—hearts of gold that teach their son (and grandson) Charlie what really matters in life. Lucky for Charlie, because when he does reach the end of the challenges in Willy Wonka's Chocolate Factory, he wins the ultimate prize: Wonka's trust. The grandparents are truly the heart and soul of this family…and literally share a single bed between the four of them.
Fantastic Four
The Fantastic Four may be a motley crew of superheroes individually, but together they make up an awesome crime fighting family: Mister Fantastic, Invisible Woman (later Mrs. Fantastic), Human Torch (Invisible Woman's younger brother), and their lovable friend Thing. This first superhero team catapulted Marvel Comics from small start-up publisher to comic conglomerate. Like your typical dysfunctional family, the Fantastic Four's frequent arguing hinders and then bolsters their work as a team.
Related: 10 Sci-Fi and Fantasy Books About Heroes and Heroines with Extraordinary Powers
The Chronicles of Narnia
Just before the outbreak of World War II in England, thousands of school-age children were evacuated to the countryside to avoid the blitz in London. During that time, three girls came to live in a house near C. S. Lewis' home. He later said they gave him a new appreciation for children and served as the inspiration for The Lion, the Witch and the Wardrobe. The classic book series features four siblings, Peter, Susan, Edmund, and Lucy, who discover a portal to the magical land of Narnia at the back of a wardrobe. These siblings stick together through thick and thin, and we'd love to be a part of their magical world.
Beautiful Creatures
Like Ethan Wate, we can't help but be drawn to the mysterious Lena Duchannes and her Caster (witch) family, in this young adult fantasy novel by Kami Garcia and Margaret Stohl. But Casters are divided into two camps: The light and the dark. And Lena's time is running short. Soon she'll be sorted into one of two warring groups, but even the dark side of the family tree has its share of fun (Ridley, anyone?).
A Game of Thrones
Obviously, the majority of the families in Game of Thrones are exactly the kind we'd like to steer clear of—with their penchant for incest, filicide, and more. But one family rises above the rest as respectable people with whom we'd like to spend a winter: The Starks. Robb takes up the family mantle after [SPOILER] his father's death, and Jon and Sansa fight (in vain) to win back their younger brother. Fingers crossed that this family, who serve as a ray of sunshine in a world of darkness, survive Martin's deadly world.
RELATED: The 10 Most Heartbreaking Game of Thrones Deaths (So Far)
This post is sponsored by Open Road Media. Thank you for supporting our partners, who make it possible for The Portalist to continue publishing the stellar stories you love.
Featured still from "The Lion, the Witch, and the Wardrobe" via Walt Disney Pictures