American sci-fi novelist Walter Stone Tevis had a massive influence on the literary and pop culture landscape.
Often drawing from his own life experiences, Tevis penned stories about flawed but compelling characters, and disintegrating future worlds. His work has been adapted into TV series, movies, and graphic novels.
Get to know the sci-fi giant with this complete list of Walter Tevis books.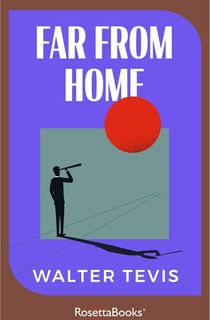 Far from Home
Far From Home is a collection of Walter Tevis short stories, which showcases the author's creativity and literary genius in smaller packages.
Featuring stories about time travel, ghosts, and even a couple who can stop time while in bed together, this collection demonstrates the author's range and talent.
If you are looking to get familiar with Tevis' writing style and voice, Far From Home is a perfect introduction to the writer's work.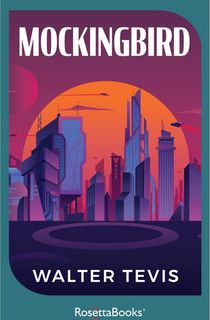 Mockingbird
Mockingbird is a sci-fi dystopian novel set thousands of years in the future.
Humanity has never been closer to its own extinction, and the world is run by a flawless machine with one goal: to die.
Through Paul and Mary Lou, a couple who choose to learn to read although it is illegal for humans, we see how the last survivors of humanity struggle to face the crushing reality of robot superiority.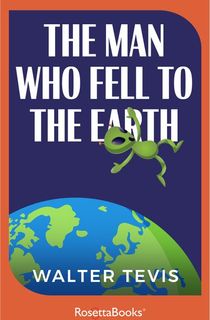 The Man Who Fell to Earth
The Man Who Fell To Earth follows Thomas Jerome Newton, an alien who visits Earth disguised as a human being.
Thomas is originally from the planet Anthea, which has been made inhabitable due to a nuclear war. Thomas' hope is that he will be able to capitalize on his planet's advanced technology, and become rich enough to build a spaceship which will allow the remaining 300 survivors from his planet to come down to Earth.
Instead, the alien succumbs to the temptations and troubles of life on Earth.
The Man Who Fell to Earth tragically depicts the loneliness and difficulty of the human journey through the perspective of a non-human subjected to human life. It was adapted into a movie starring David Bowie, and a Showtime TV series.
RELATED: Books About Alien Contact and Messages from Outer Space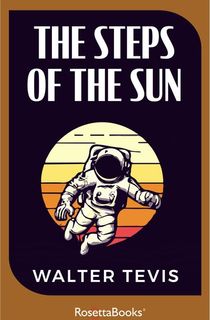 The Steps of the Sun
1983's The Steps of the Sun is another wildly popular futuristic sci-fi novel, set in 2063. In this version of the future, there are no safe energy source options, China is the leading global power, and America is run by organized crime syndicates.
Ben Belson, one of America's richest citizens, believes he can heal the tumultuous world. He's even willing to build his own spaceship and find another fuel supply in the galaxy.
Although it is a lot of responsibility to take on, Ben Nelson is just rich enough—and just crazy enough—for the job.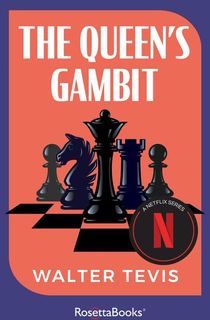 The Queen's Gambit
The Queen's Gambit follows eight-year-old orphan Beth.
Despite the obstacles before her, Beth displays a natural passion and prodigious talent for chess.
As she grows, Beth competes for the number one title in the U.S. chess rankings, trying to make a name for herself.
Originally published in 1983, the novel was later adapted into a Netflix show in 2020, which won an Emmy for Best Limited Series.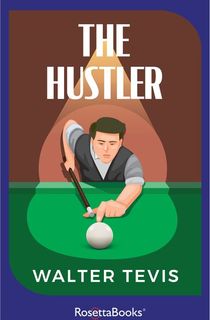 The Hustler
The first in a duology, The Hustler introduces 'Fast' Eddie Felson, pool player and con man. Pool is his entire life, and he relies on his skills to trick everyone he encounters into playing against him for money.
Tevis himself once worked in a pool hall, and often talked about these experiences with his students at Ohio State University. These memories and moments eventually inspired this unforgettable novel, which was later adapted into a Paul Newman movie.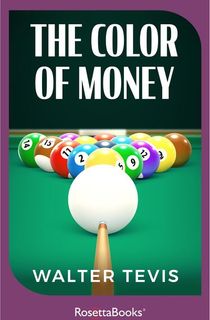 The Color of Money
Originally published in 1984 as a sequel to The Hustler, The Color of Money follows 'Fast' Eddie Felson as he tries to reconquer the world of underground pool.
20 years ago, Eddie was the top player in the circuit. Now, Eddie has much to relearn before he can regain his power and beat his longtime rival Minnesota Fats.
Not only has Eddie lost touch with his skills, confidence, and determination for the game, but he is also hoping to rejoin it at a time of change and renovation by young players who've established themselves in his absence.
For Eddie this means new rules, new strategies, and an inability to rely on his former fame.
This post is sponsored by Open Road Media. Thank you for supporting our partners, who make it possible for The Portalist to celebrate the sci-fi and fantasy stories you love.