BookTok and readers on social media have helped to make A Court of Thorns and Roses one of the most popular fantasy books in the world. The book has more than 1.5 million reviews on Goodreads (with a very respectable 4.2 rating out of 5) and is ranked 20th as of this writing on Amazon's bestsellers list. That's especially impressive when you consider that its sequel, A Court of Mist and Fury, ranks 18th.
Hulu has already optioned the New York Times bestselling series to become a TV show. It's not hard to see why the series has become so successful. Author Sarah J. Maas has said that she was inspired by classic fairy tales like Beauty and the Beast, and the premise follows a familiar formula.
When nineteen-year-old huntress Feyre kills a wolf in the woods, she is captured and taken to a treacherous magical land where immortal faeries still live. Forced to adapt to her new home and the shifting sentiment she feels for her captor, the faerie called Tamlin, Feyre takes readers on a seductive journey that blends fantasy and romance, adventure and spice.
If you're looking for more genre-bending, spicy fantasy romances that offer similar intrigue, passion, and magic as A Court of Thorns and Roses, try these reads.
8 Spicy Fantasy Books
Neon Gods: A Scorchingly Hot Modern Retelling of Hades and Persephone (Dark Olympus Book 1)
Where A Court of Thorns and Roses was inspired by fairy tales, Neon Gods author Katee Robert found inspiration with the deities of the Ancient Greeks. If you're a fan of another Disney animated movie, Hercules, or if you've taken in the Broadway musical Hadestown, there's a good chance you already know many of the names in this story.
Persephone's mother arranges for her an engagement to Zeus, the most powerful man in the ultra-modern city of Olympus. That news should be welcome, but Persephone distrusts the man behind the city's dark facade. She flees into the undercity and makes a bargain with Hades himself. Soon they find themselves entangled in a way neither of them saw coming, and Hades readies himself to go to war on his lover's behalf.
From Blood and Ash
If you're looking for more books like A Court of Thorns and Roses, why not take a recommendation from the author herself? About From Blood and Ash, Sarah J. Maas said, "I hope you guys love this book as much as I do!! (Let me just say...Hawk *swoon*!!)"
Poppy was chosen from birth to be a Maiden, never to be touched, looked upon, or spoken to. She spends her days with the guards that fight against the evil that took her family and trying not to think about whether the gods will find her worthy. But even a Maiden has her longings, and golden-eyed guard Hawke incites her with previously unknown passion.
As Poppy weighs the forbidden with the right course of action, she must tread carefully or lose everything.
The Serpent and the Wings of Night
Oraya is a human who's been adopted by the vampire king. To prove her worth among the Nightborn, she must enter a tournament called the Kejari, which is held by none other than the goddess of death. In order to survive, she'll need to join forces with ruthless killer Raihn, who is both an enemy to her father's crown and her greatest competition.
Oraya ought to want nothing to do with him, but she can't deny how his presence draws her closer. In a tournament and a kingdom where nothing is deadlier than love, Oraya and Raihn will tempt fate and defy the world.
A Touch of Darkness
Another take on the story of Persephone and Hades, A Touch of Darkness takes place in New Athens. Persephone is called the Goddess of Spring, but flowers have only ever wilted at her touch. Discouraged, she tries taking on the life of a mortal journalist, only to bump into the God of the Dead himself.
Hades binds Persephone to what feels like an impossible contract: She must either create life in the Underworld or lose her freedom forever. In her struggle to master her godly powers, Persephone finds her love for Hades growing, even though she knows it's forbidden.
A Fate of Wrath & Flame
Romeria is gifted and impetuous enough to steal jewels from a New York City crime boss. She thought that was dangerous enough until she is whisked away to a realm of warring elven societies and elemental magic.
Entangled in a deadly plot and thrown into the body of a treacherous elven princess (Freaky Friday style), Romeria finds safety from King Zander, the princess's betrothed who hates the real Romeria. Forced to act as a smitten princess, Romeria can't fight the growing feelings she has for a man who should be off limits.
Fourth Wing
Rebecca Yarros cut her teeth in the romance genre before hopping into fantasy with the phenomenon Fourth Wing, which has developed its own fandom on BookTok and reached No. 1 on Amazon's list of bestsellers.
The story (which continues with Iron Flame, publishing November 7) follows 20-year-old Violet Sorrengail as she enters an elite-but-brutal college for dragon-riding warriors. Everyone knows there are only two outcomes for those who enter Basgiath War College: you either graduate or die.
As such, Violet ought to take care with who she chooses to trust. Xaden Riorson, the most powerful and ruthless wingleader in the Riders Quadrant, has certainly given Violet no reason to trust him. She feels drawn to him, anyway, as they struggle to survive this strange new world.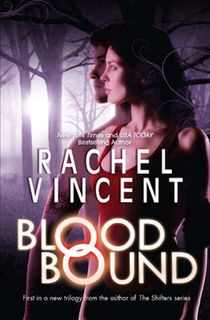 Blood Bound
There's something about blood magic that gets the heart beating fast. In Rachel Vincent's Blood Bound, Liv Warren is a paranormal tracker who follows the scent of blood. When she sets out to find her childhood friend's daughter, she's forced to form an uneasy alliance with her past flame Cam Caballero, who is now strictly off-limits.
Every kiss and every corner brings danger, and more blood will be spilled before it's over. But there's no turning back now.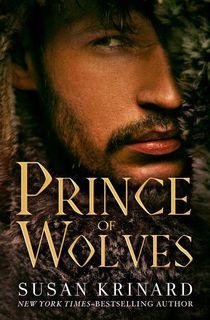 Prince of Wolves
New York Times bestselling author Amanda Quick says "Susan Krinard was born to write romance," and Prince of Wolves provides a great example of why that is. The plot offers a romance-heavy reworking of classic werewolf myths. It follows Joelle "Joey" Randall as she treks through the Canadian Rockies in search of the site where her parents died in a plane crash.
Joey needs a guide to take her through the mountainous wilderness, and she enlists the aid of loner Luke Gévaudan. It's not long before Joey begins to feel sparks flying between them. But will all of that change when she realizes Luke is one of the last werewolves?