When it comes to science fiction and fantasy novels, stories told through diary and journal entries quickly immerse readers in the world. We experience their innermost thoughts and feelings as we travel through the story by their side. As they confide in us, we become trusted friends and confidantes, making the journey more heartfelt and real. Here are nine gripping science fiction and fantasy books told through diary entries.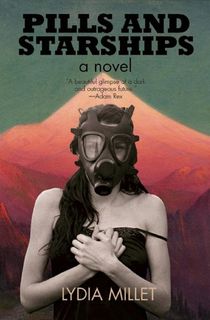 Pills and Starships
In a bleak future, 17-year-old Nat and her younger brother Sam are in Hawaii for the last vacation they'll spend with their parents.
Like many older adults, their parents have purchased a death-contract, happy to live the last of their days in a pharmaceutical corporation's hands. But Sam soon discovers the corporation has a hidden agenda, and Nat has to make a choice: honor her parents' wishes, or defy the system and try to free them before it's too late.
Told through Nat's diary entries, Pills and Starships is an emotional glimpse into a chilling corporate-controlled future, from a Pulitzer Prize-nominated author.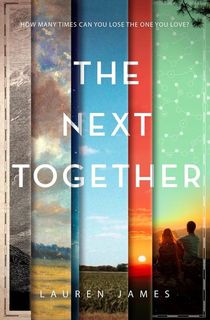 The Next Together
Katherine and Matthew are destined to fall in love and be torn apart repeatedly across time. Their love will take them from the Crimean War and beyond, into futures not yet imagined.
A story of love spanning time and space, Katherine and Matthew's journey is documented through journals, diaries, and other scraps of writing as each life tries to tear them apart.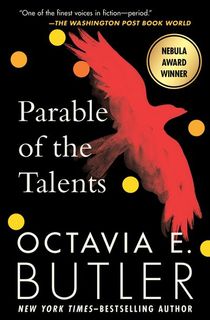 Parable of the Talents
Told largely through the diary entries of Lauren Olamina and her daughter, Parable of the Talents depicts a near-future America in which slavery and religious fascism are rampant.
The entries depict how Lauren—originator of the Earthseed faith—fights to protect the burgeoning belief system, even as the first Earthseed colony is destroyed by vicious invading forces.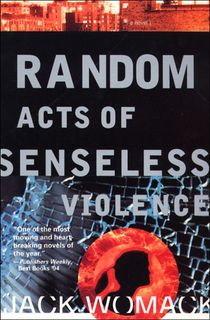 Random Acts of Senseless Violence
Lola is a normal 12-year-old girl. But the world around her is falling apart. Riots, outbreaks, and violent unrest threaten to destroy a stable way of life in New York City. Her father's screenplays aren't selling, and her mother can't find work as a teacher.
Forced out of their home, Lola turns to her diary to find stability in her increasingly volatile world. Her old friends abandon her and survival means learning new skills. Luckily, Lola has met a new group of friends to help her do exactly that.
Piranesi
The house Piranesi lives in isn't ordinary. The halls are a labyrinth and within them, an ocean ebbs and flows according to the tide. Piranesi doesn't fear his enigmatic home. He doesn't even mind The Other, a man who visits twice a week and asks Piranesi to help him with his research. Piranesi believes it is just the two of them living in this strange and wondrous building.
But as he explores, Piranesi finds proof that someone else may live there too. And that knowledge reveals a world far beyond what Piranesi always believed he knew.
Wolf Tower
Claidi has lived her entire life within the oppressive walls of the House, taking orders from a thoughtless princess.
When a stranger is imprisoned, Claidi finally has proof that there is life beyond the House outside of the Wall. She takes the risk of freeing him, on the condition that he takes her with him. Together, they journey across the dangerous Waste to his home. It's an arduous trek, but one where Claidi learns a lot about herself, and begins to fall in love with the man she travels with. But all of that changes when they get to Wolf Tower.
In her diary, Claidi documents her life before the stranger arrives and along their journey to Wolf Tower. It's a suspenseful story with plenty of hidden secrets and twists along the way.
Flowers for Algernon
Charlie wants nothing more than to be smart. He works in a lab, and after a breakthrough procedure with a mouse named Algernon, Charlie undergoes the same experimental treatment. His intelligence immediately begins increasing, surpassing even the smartest scientists alive.
But when Algernon suddenly deteriorates, Charlie wonders if he might experience the same fate.
Terrier
In this captivating Tamora Pierce book, Beka Cooper fights crime. She's a rookie in the Guard known as Provost's Dogs—a puppy hoping to become a full-fledged Dog. To prove herself, she requests to be assigned in the Lower City, a tougher district. But Beka was born there, so it's an area she's familiar with. She's thrilled to be partnered with infamous veterans Mattes and Clary, but they aren't happy with having to train Beka.
However, Beka quickly proves her worth when she discovers she can hear the dead speak. Someone has taken over the underworld and is frightening the citizens of Lower City into submission. And if the Dogs can't find this new underlord and prevent disaster, even more people will join the chorus of the dead.
Stray
On the last day of high school, Cassandra Devlin is drawn into a strange forest filled with menacing flora.
A group of human-computer hybrids find Cassandra and take her back to their technically-advanced city, where she's seen as a "stray," stuck between two worlds.
As Cass struggles with the new language and culture, she wonders if she'll ever find her way back home.
This post is sponsored by Open Road Media. Thank you for supporting our partners, who make it possible for The Portalist to celebrate the sci-fi and fantasy stories you love.