Summer is finally here, and with it come all of our favorite things: Long days, hot nights, and plenty of time next to a large body of water. Whether that's the pool or the beach doesn't matter much to us. The more important question is what book are we binging? If you've been looking for the next science fiction or fantasy book to devour at the beach, we've got you covered. Here are nine addictive SFF beach reads.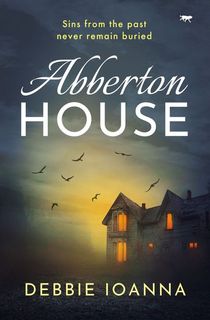 Abberton House
Every house has secrets—even dream houses. When Adam, Catherine, and their daughter Bella, move into Abberton House, it's everything they imagined it would be until they realize they may not be alone. One hundred years separate two families, but the house brings them together. Moving in may be the worst decision the family has ever made.
You'll be grateful for the bright sun as you're immersed in this dark, gothic horror story filled with sinister secrets, unexpected twists, and a heart-pounding ending.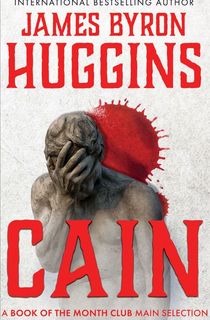 Cain
The CIA knows the value of a reliable hitman. That's why, when one of their legendary killers dies, they use the top-secret Project Genesis to bring him back. But something went wrong: Whatever the man had for a soul is gone. Devoid of feeling, he's become the ultimate killing machine. Worse than that, he's on the loose. It comes down to a lost soldier struggling with too much loss, a faithless priest, and the scientist responsible for recreating the man they hunt. As time ticks down, they race to stop Cain. And if they don't, the survival of the human race may die with them.
Cain is a fast-paced thriller where the ultimate battle of good versus evil is played out through government agencies and global warfare.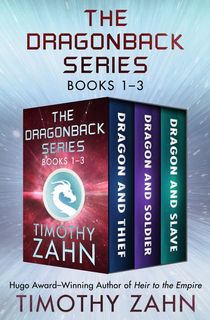 The Dragonback Series Books 1–3
Jack Morgan is a thief and a con-artist. But when he flees his planet after being accused of a crime he didn't commit, he meets Draycos, a warrior reptile whose entire species is targeted for extinction. The two will do whatever it takes to survive. Even if that means bonding—literally.
This spectacular six book series will take you on adventure after adventure through the depths of space with two flawed but lovable characters.
Fourth Wing
The last thing 20-year-old Violet Sorrengail wants is to become a dragon rider. But her commanding general ordered her to. Smaller than the rest of the cadets, Violet worries that even if the dragons don't kill her, her peers might ... especially because of who her mother is. Every day brings the possibility of death, but outside Basgiath War College, things are worse. The kingdoms wards grow weak, the war turns deadlier, and Violet suspects those in charge have secrets that can destroy them all. It will take her wits and more to graduate. As the school motto says, she either graduates or dies.
Fourth Wing is one of the summer's most bingeworthy SFF books. If you haven't devoured it already, you'll absolutely want to take it on your next pool day.
Combat Codes
After war destroyed the world, the surviving nations swore to never use weapons of mass destruction again. Now, highly-skilled warriors known as Grievar Knights represent their nations and scores are settled in hand-to-hand combat. Murray Pearson was once one of those Knights, famed for his brutality until his loss devastated his nation.
But he thinks he's found a new champion in the underground combat rings. Before the orphan known as Celo can go the combat academy, however, he has to prove his worth in the underworld arenas where survival is never guaranteed.
A brutal, fast-paced story that punches like a bare-knuckle fight. It's violent, intimate, and completely addicting.
The Blood Trials
Ikenna Amari's world is shattered when her grandfather is murdered. He raised her after her mother's death, trained her to be a warrior, and helped her keep her secret. Ikenna is blood gifted, which makes her an enemy of the very country she fights for. As the Legatus, only someone on the Tribunal could have ordered her grandfather's death. To find out who, Ikenna has to become a Praetorian. But to do that, she has to survive the Trials—a brutal test that only a quarter survive. Surrounded by enemies, desperate for answers, and hiding a secret that would see her executed, Ikenna risks everything for the chance at revenge.
A stunning debut that hurtles from beginning to end, this New Adult science-fantasy mashup has action, intrigue, and a steamy romance.
Loki's Ring
Gita Chithra is calm under pressure. That's why she's good at rescue missions. She and her crew on the Tempest cross galaxies to help. But when she gets a distress call from the AI she trained, the one she sees as a daughter, she knows this won't be simple or easy. Ri is trapped in Loki's Ring, an alien-created solar system. Everyone there has been infected with some kind of contagion. Gita and her crew are soon stranded, vulnerable, and embroiled in horror. Their only hope relies on an old friend, and if they refuse to help, everyone Gita has ever loved will die.
This female-driven space adventure is Gravity meets Arrival filled with gripping action, intergalactic intrigue, and a stunning cast of feminist, diverse characters.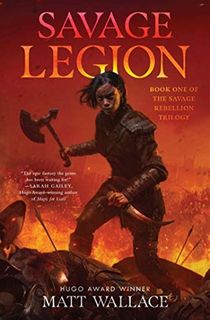 Savage Legion
Taken from the slums, the Savages are people no one will miss. They're also the best weapon the empire ever created. Their brutal efficiency and sheer numbers make them expendable. The empire throws them by the thousands to destroy whoever threatens it. But Evie is not a Savage. She's a warrior. And she's determined to find the man she once loved. The man who may have the secret to destroying the empire for good. To find him she must become brutal. She must fight for the empire. She must become a Savage.
Then she'll show them exactly what a Savage Legion can do. This epic adventure series gets better with every book, and with the entire trilogy now out, you can binge all three books on your next beach vacation.
Jade City
Two crime syndicates control the island of Kekon. A rare magical jade grants almost superhuman abilities to whomever wears it. Known as the Green Bone clans, the syndicates once protected the island and the powerful jade from invasion. Now, they war for control.
The Kaul family is one of the syndicates, but when tension with their rival explodes in the streets, the war that ensues will affect not only every Green Bone on Kekon, but the future of the entire island.
A gripping trilogy with The Godfather vibes, everything from the magic to the kung fu will capture your complete attention and refuse to let go until the last book.