When today's top science-fiction and fantasy authors look for inspiration, they turn to the classics. We continue reading those same books (year after year) because they stand the test of time. For a limited time, you can download these beloved science fiction and fantasy books for free!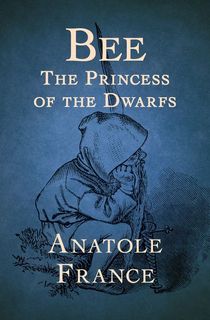 Bee
When her true love is abducted by mysterious creatures, a girl must summon the strength to save him.
From the moment they met as young children, Bee and George have been bound together by a deep love. But when George goes off on a quest to a forbidden lake, home to dangerous water nymphs, it is up to Bee to rescue him. On her adventure she meets Loc, the king of the dwarfs, who proves to be more kind and generous than the humans she knows. Even as he showers her with riches in an attempt to make her stay, Bee never loses sight of her purpose: finding George. She will do anything to get him back.
A fairy tale for all ages, Bee: The Princess of the Dwarfs is a classic that has delighted children and adults alike for more than a century with its ebullient characters and wondrous worlds.
This ebook has been professionally proofread to ensure accuracy and readability on all devices.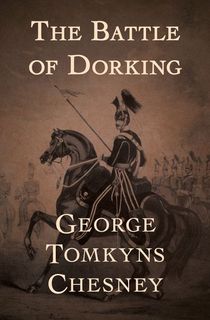 The Battle of Dorking
Britain is under attack, and winning at Dorking is the only way the empire can be saved.
It is the late nineteenth century, and a country much like Germany is on the move in Europe. It has already beaten its rivals on the continent and mobilized to the Netherlands, provoking the fear of British citizens. Then the nation strikes. Its powerful weapons destroy the Royal Navy, and invasion cannot be far behind.
Written as a hypothetical exercise to raise awareness among average British citizens about the potential danger that a resurgent Germany could pose, The Battle of Dorking earned its place in literary history as the forerunner to the invasion-novel genre, predating The War of the Worlds by almost twenty years. The novel's drama, which culminates in a fight that will change the course of history forever, thrilled audiences when it was originally released as a serial, and it maintains its power today.
This ebook has been professionally proofread to ensure accuracy and readability on all devices.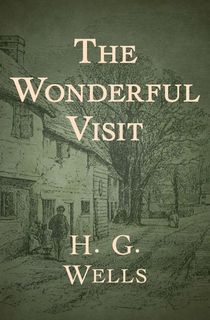 The Wonderful Visit
An angel comes to Earth in this fantastical tale by H. G. Wells.
When a fallen angel appears in the skies of southern England, the vicar of a small town mistakes the winged being's dazzling plumage for that of a bird and shoots him down. This is only the first misfortune to befall "Mr. Angel," as he comes to be known. "Neither the Angel of religious feeling nor the Angel of popular belief," this celestial visitor quickly draws the ire of the village folk. But as time goes on, the angel becomes more and more human. His wings atrophy, and much to his surprise, he finds himself falling in love.
The master of fantasy literature, H. G. Wells has spun a brilliantly imagined tale in The Wonderful Visit.
This ebook has been professionally proofread to ensure accuracy and readability on all devices.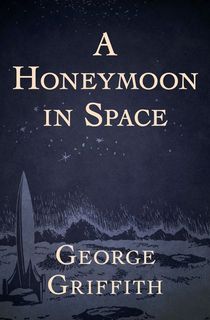 A Honeymoon in Space
One of the first novels about interplanetary travel, A Honeymoon in Space takes readers on a journey across the solar system.
Lenox, the Earl of Redgrave, has made the greatest scientific discovery in the history of the world: a flying ship with the power to break free of Earth's gravity and take to the stars. But before he uses it to expand humanity's understanding of the universe, he has some personal business to attend to—namely, wooing an old flame.
The lady in question is Zaidie, the daughter of Lenox's colleague Professor Rennick. With Zaidie about to be forced into a loveless marriage, Lenox knows he must do something drastic. He steals her away and takes her out of this world—literally. Griffith's accounts of other planets are spectacularly engaging—from subterranean civilizations on the moon to the warlike Martians to the musical inhabitants of Venus. This remarkable adventure makes for a memorable honeymoon indeed.
This ebook has been professionally proofread to ensure accuracy and readability on all devices.