When today's top science fiction and fantasy authors were looking for inspiration, they turned to the classics. And we continue reading those same books (year after year) because they stand the test of time.
Every month, we're bringing you a selection of free books to read that are perfect for sci-fi and fantasy fans.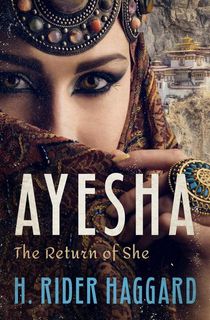 Ayesha
From the author of the long-running Allan Quatermain series: The sequel to She is a fantasy classic and one of the bestselling books of all time.

In the sequel to She, Horace Holly and his ward, Leo Vincey, embark on a quest through Tibet to find the mysterious woman known as Ayesha. Though an abbot warns them not to continue, Horace and Leo press on to discover the ancient city of Kaloon, ruled by the evil Khan Rassen and his imperious wife, Khania Atene, whose desire for Leo sparks a rivalry with the volcano-dwelling Priestess of Hes . . .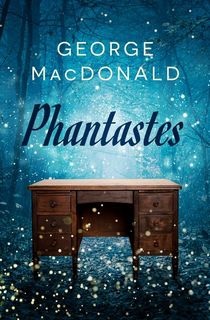 Phantastes
A fantasy novel "about the nature of love and the cultivation of it in the soul" by the author of The Princess and the Goblin (Mere Orthodoxy).

Anodos, a young man on the verge adulthood, is spirited away to Fairyland where he encounters an array of fantastical creatures on his journey to discover goodness and beauty. As Anodos seduces—and is seduced by—the lovely denizens of this new world, he moves from sensual attraction to a more spiritual understanding of love.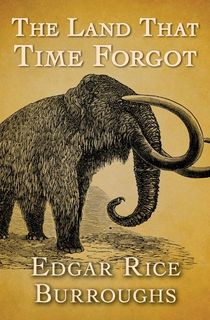 The Land That Time Forgot
Two WWI enemies must work together to survive on a lost island of dinosaurs and prehistoric tribes in this classic sci-fi fantasy novel.
Shipwrecked by a German U-Boat, American soldier Bowen J. Tyler and the beautiful Lys La Rue are the only survivors. They join forces with a British tugboat crew and manage to survive by taking over the German sub. Now, operating an enemy ship, they are unable to find safe harbor. And with a saboteur aboard, they soon go wildly off course.
Adrift in Antarctic waters, the half-starved passengers spot what appears to be their salvation: the lost island of Caprona. But once they pass through the island's exterior cliffs, they encounter a host of dangers believed to be long extinct.
In a tropical land full of dinosaurs and Neanderthal tribes, double crosses within their own ranks may yet be the worst threat of all. But when Lys goes missing, Bowen will risk his life—and his last chance to escape the island—to find her.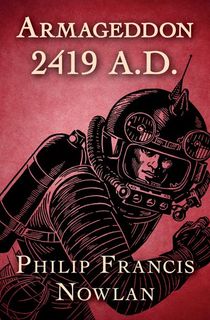 Armageddon 2419 A.D.
In 1927, World War I veteran Anthony Rogers is working for the American Radioactive Gas Corporation investigating strange phenomena in an abandoned coal mine when suddenly there's a cave-in. Trapped in the mine and surrounded by radioactive gas, Rogers falls into a state of suspended animation . . . for nearly five hundred years.

Waking in the year 2419, he first saves the beautiful Wilma Deering from attack and then discovers what has befallen his country: The United States has descended into chaos after Asian powers conquered the world with advanced weaponry centuries before. All that's left are ragtag gangs battling for survival against their brutal overlords.

But when Rogers shows them how to band together and fight for more than mere survival, he sparks a revolution that will decide the fate of the future world.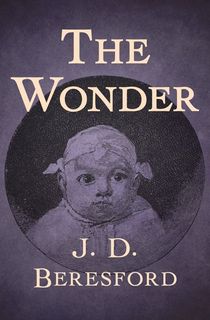 The Wonder
A fascinating forerunner of modern science fiction: The mind-bending story of a prodigy in Edwardian England

Born to a famous cricket player, Victor Stott is a giant-headed, awkward boy who never cries or says a word. At first, he is branded an idiot, but as he grows up it becomes apparent that Victor possesses a superior intelligence. He can master any language, memorize entire libraries—perhaps even control people with his mind. As word of his otherworldly gifts spreads, so too do fears of what he might be capable of.

First published in 1911 and considered to be the first novel about a superman, The Wonder is a masterpiece of speculative fiction and a compelling portrait of what it means to be extraordinary.