Given the recent blockbuster film adaptation of Dune, there's been a resurgence of interest in Frank Herbert's work. Dune is one of the best-selling science fiction novels of all time, but there are many other Frank Herbert books that deserve readers' attention.
Herbert's writing career began after he graduated high school in 1939. He started out as a journalist writing for the Oregon Statesman newspaper. Later he attended the University of Washington, where he was one of two creative writing students who had sold pieces of their work for publication. The other student, Beverly Ann Stuart, went on to become his wife.
Herbert did not complete college but continued his journalistic career working for the Seattle Star and the Oregon Statesman. His first sci-fi short story to be published was "Looking for Something," which appeared in Startling Stories in 1952. His first of many science fiction novels was published in 1955. There is never an absence of new Frank Herbert content to discover, even years after his death. Get a taste of his expansive portfolio below!
Dune
Hailed as a classic and a masterpiece long before its association with Timothée Chalamet and Zendaya, Dune was published in 1965. The first book transports readers to a desert planet in the distant future, following a young boy whose family is tasked with ensuring their new home's future.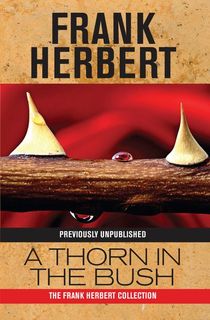 A Thorn in the Bush
Mrs. Ross retires to San Juan, Mexico, leaving her secrets behind in the United States. Another American, this one a painter, makes his way into town and disrupts the quiet life Mrs. Ross has built as he strives to discover everything there is to know about the town of San Juan.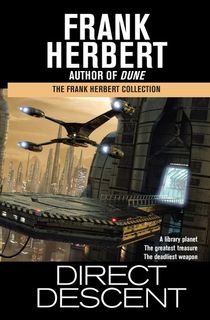 Direct Descent
Earth has become a planet wealthy in knowledge. Librarians are dedicated guards of the learning that has been accumulated on Earth for over 1,000 years, and they must uphold their oath as a foreign power tries to weaponize what they have sworn to protect.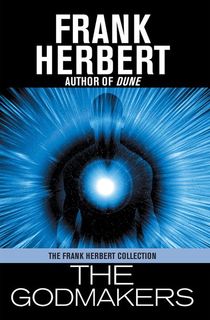 The Godmakers
The Godmakers centers around a lost planet, home to a war-stricken and violent community. Lewis Orne is tasked with ensuring peace on the planet Hamal, in this book that follows his unique story of life, death, and rebirth.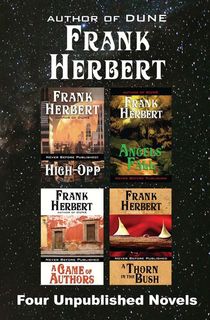 Four Unpublished Novels
This anthology features stories that were published posthumously. Each of the works explores a different genre, ranging from Herbert's classic sci-fi to mystery, Cold War-era thriller, and more. Not only is this collection a great introduction to Herbert's lesser-known work, but it is also a unique chance to see Herbert explore subjects far removed from Arrakis.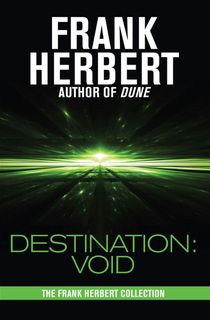 Destination: Void
This is the first of four books in the Pandora Sequence series. Humans have tried and failed to create artificial intelligence on Earth. Now on the moon, they attempt to develop an artificial consciousness. A team has been carefully curated to achieve this ultimate goal, but only one member is aware that they have been set up to fail.
This post is sponsored by Open Road Media. Thank you for supporting our partners, who make it possible for The Portalist to celebrate the sci-fi and fantasy stories you love.