Sometimes, we need an escape.
Luckily, books offers a healthy distraction from our stressful present. These 10 feel-good books for sci-fi readers mix intergalactic space and time travel with humor and heart. Whether you want to get lost in an action-packed adventure or something a little more cozy, this list has a sci-fi book for everyone who needs some relief.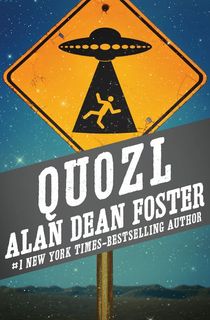 Quozl
It's not often we read about an alien invasion that features self-ostracization by those same aliens. But Quozl is unlike any other alien invasion story.
When Quozls — cute aliens that are a cross between cats and rabbits — arrive on Earth, they discover that the planet is already inhabited by humans.
The Quozl High Council decides it's best that they establish a separate, self-sufficient habitat for themselves. For 50 years, the Quozl are shielded from human contact. But the story turns on its head when that Quozl-human boundary is crossed.
RELATED: 13 Science Fiction Books That Will Tickle Your Funny Bone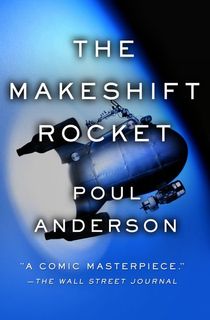 The Makeshift Rocket
The hero of this comic novel is Knud Axel Syrup, an engineer stranded on an asteroid overrun by Irish rebels. Knud must try and build a spaceship with nothing but beer kegs and pretzel boxes.
This perfect relaxation reads attempts to answer that age-old question: can beer be used as rocket fuel?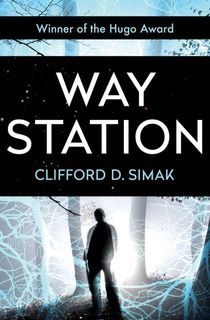 Way Station
Enoch Wallace is a Civil War veteran whose home is an interstellar way station used by intergalactic travelers. But here's the deal: Enoch doesn't age while he's inside his house.
Enoch enjoys his agelessness for a century, and lives a quiet life until the government becomes suspicious.
This is an award-winning otherworldly novel with humor, heart, and powerful prose.
Oona Out of Order
On 12:00 A.M., January 1st, 1982, Oona Lockhart is to turn 19.
Instead, she wakes up as a 51-year-old woman in 2015.
Conceptually, this book is like a mix of Russian Doll and Quantum Leap. Montimore cleverly uses the novel's concept to play with details as the readers meet a different version of Oona on the eve of every new year. Oona Out of Order is a perfect blend of time travel, romance, evolution, and pop culture.
Here and Now and Then
Time travel is fascinating. Often the appeal comes not from the science itself, but from the idea that one event can create a domino effect.
But when Kin Stewart, a time traveller, gets stuck in the 20th century, he does what any sensible person would do: get married and start a family.
Things get complicated when The Temporal Corruption Bureau, which he belongs to, comes to save him against his will. Now back in the 22nd century, Kin tries to cope with his new environment.
But when the Bureau threatens his daughter, Kin has to make a stand.
Crosstalk
In this near-future sci-fi rom-com, heroine Briddey works for a smartphone company called Commspan. She's also romantically involved with Trent, a young Commspan executive.
Their relationship spirals into a comedy-of-errors when Trent convinces Briddey to get brain surgery so they can sense each other's emotions. What was simply a romantic sacrifice for Briddey, soon becomes an unforeseen burden.
This is a novel about trust, family, and information overload. Its appeal will grow for you, page after page.
The A.I. Who Loved Me
This is not your usual romance novel.
Trinity lives a boring life working for the Hive, a government research company. When a new neighbor moves in, it offers a welcome distraction.
Trinity finds her new neighbor's nephew, Lei Wei, odd. At first, she can't put her hands on what it is about him that fascinates her. But then she discovers Lei Wei is not a human at all...
This Is How You Lose the Time War
What do you get when warring spies exchange letters across different timelines? Sweet, sweet romantic espionage.
Red and Blue are opposing agents of warring factions. When one of them finds a letter that reads "burn before you read," the agents begin a correspondence that celebrates survival and freedom. Through the conflict, both agents exchange places, and the novel blooms into a paradox of opposites.
RELATED: The 10 Best Science Fiction and Fantasy Books of 2019
The Ghurka and the Lord of Tuesday
This science fantasy is set in a world of djinns and nanotech. An arrogant djinn wakes after a long slumber to a new world run by artificial intelligence and technologies.
Melek Ahmar, The Lord of Tuesday, Most August Rajah of Djinns, want to rule the high-tech city he wakes up to. He's joined by Bhan Gurung, an outlaw soldier who has ostracized himself from the tech utopia. What follows is a satirical, genre-bending whirlwind of a book.
Finna
Finna has a unique premise: when a female customer disappears through a portal at a furniture store, two employees, who are also recent exes, must save her by following store guidelines.
What follows is a journey into the depths of heartache and longing in a maze-like furniture store that defies the logic of space and time.
This post is sponsored by Open Road Media. Thank you for supporting our partners, who make it possible for The Portalist to celebrate the sci-fi and fantasy stories you love.