In the world of Apple TV's hit show Severance, Lumon Industries has solved the issue of finding the perfect work-life balance. Employees agree to undergo "severance," a medical process that divides their work and non-work memories.
Severance asks its audience to imagine a world where corporations have complete control over people's lives. The series follows Mark (Adam Scott), a Lumon employee who discovers the corporation's dark secrets and works to expose a conspiracy in both his work and non-work lives.
Now that Season 1 has ended, check out some of the dystopian books like Severance on this list!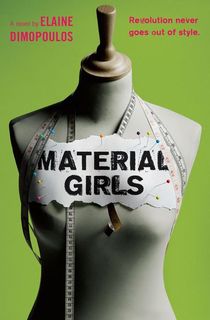 Material Girls
In the world of Material Girls, all of society is dictated by fashion trends and—just as in our own world—teens are the trendsetters. Or are they?
16-year-old Marla Klein certainly assumes so when a fashion label hires her to decide what the new trends will be. Then, teen pop sensation Ivy Wilde will model Marla's picks for the public.
But over time, both Marla and Ivy realize that they actually have no control in this world, and they're totally beholden to the corporations that hired them.
Is a society so based around consumption one they want to live in? The two girls set out to make a change, but they're up against a formidable foe.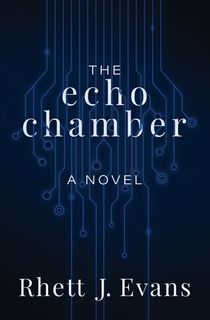 The Echo Chamber
Mike is a Silicon Valley success story...in the worst way.
His social media platform was a huge hit, becoming totally addictive to every member. Mike was complicit as a scandal in the tech industry threatened to tear apart an already divided nation. Now, he's trapped in a memory loop, forced to watch his mistakes have repeated global consequences.
Then Mike meets former Hollywood star Charlotte Boone. Something about her has caused a break in the loop, and the two hatch a plan that will disrupt the system in both the real and virtual worlds.
If they're lucky, they'll be able to bring down the behemoth of the echo chamber.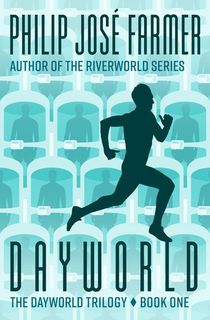 Dayworld
In 3414, the worldwide government decrees that to deal with overpopulation, every human on earth will only be conscious one day out of seven. This draconian new measure is reinforced through constant surveillance.
Jeff Caird is a "daybreaker," secretly staying conscious every day under different assumed identities as he delivers messages between members of his rebel organization.
Maintaining all those identities eventually takes its toll on Jeff, and when the rebels decide he's become more of a liability than an asset, he'll find himself on the run from allies and enemies alike.
RELATED: Philip Jose Farmer's Books Are More Relevant Than Ever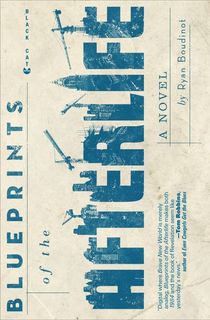 Blueprints of the Afterlife
The apocalypse, in which a sentient glacier wiped out most of North America, is so far in the past at this point that it's nearly ancient history.
In this world, the afterlife, three people are thrust into one man's bizarre plan.
Puppet-master Dirk Bickle sends a film archivist with an identity crisis, a grizzled war veteran, and an Olympic dishwasher to a complete model of Manhattan for purposes unknown in this post-apocalyptic novel that was a finalist for the Philip K. Dick Award.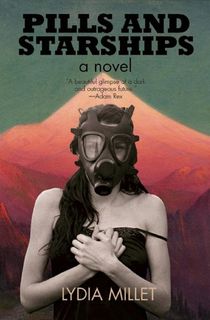 Pills and Starships
Years after global warming destroyed the planet, the wealthiest Americans live extremely long lives. When the time comes, the elderly purchase death contracts from the corporation that now controls society through medicating its subjects.
The parents of 17-year-old Nat and her brother Sam are preparing to die, and the family has gathered for one last week of fun at a luxury resort in Hawaii. During the trip, Nat records every detail in her diary as she tries to picture a life without her parents.
Meanwhile Sam, an experienced hacker, is able to see through the pharma-induced haze and recognize problems with the corporation. He decides to stand against the corporation, but Natalie doesn't know where she belongs or what she believes.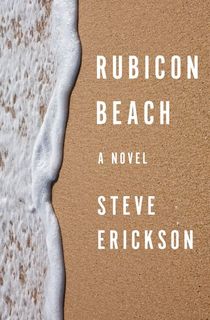 Rubicon Beach
After the apocalypse, America split into two. Fresh from his sentence as a political prisoner, Cale lives under constant surveillance in Los Angeles as he grapples with disturbing desires and dreams.
In South America, Catherine decides to leave the life she's always known, and endures a hard journey before turning up in Hollywood.
At the same time, the numerology-obsessed Jack Mick Lake deals with his own troubles. All three of these people's stories intertwine in ways they never expected.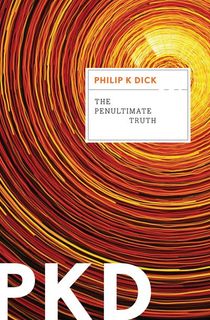 The Penultimate Truth
In the world of sci-fi master Philip K. Dick's The Penultimate Truth, nuclear war has driven humanity underground. Propaganda still has people believing that the war will end someday, even as leaders continue to produce new weapons.
The president of one bunker community, Nick St. James, eventually decides to see the surface world for himself. There he discovers a secret that will upend everything he thought he knew.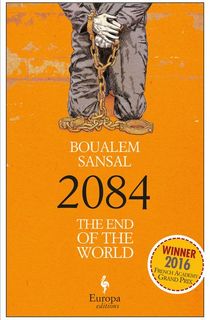 2084
The year is 2084. In the kingdom of Abistan, citizens' actions and thoughts are monitored by a surveillance system ready to report any signs of deviancy. When heretics are found, they are condemned to death.
Ati assumes that everyone is content with their pious lives, until he discovers a secret group of people living in the city's nooks and crannies.
These surviving revolutionaries are the last of their kind. As Ati learns more about them, he begins to doubt everything he thought he knew about Abistan. But his new freedom of thought may cost him his life in this modern tribute to the classic George Orwell novel 1984.
This post is sponsored by Open Road Media. Thank you for supporting our partners, who make it possible for The Portalist to celebrate the sci-fi and fantasy stories you love.