Incredible books await: From modern fantasy classics to novels by award-winning authors, these books for sale June 2020 deserve a home on your digital book shelf.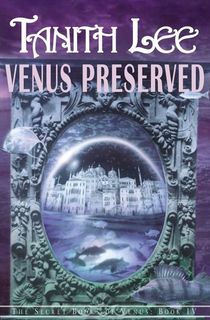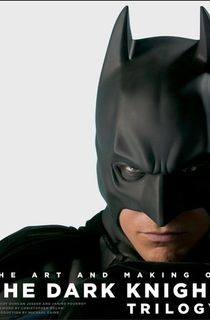 The Art and Making of the Dark Knight Trilogy
In 2005, director Christopher Nolan reimagined and forever redefined the Batman legend when he began his epic trilogy of films—Batman Begins, The Dark Knight, and The Dark Knight Rises—starring Christian Bale as the Caped Crusader in a fresh, dynamic reboot of the franchise.

All three films would go on to blockbuster success and critical acclaim—including an Academy Award for Best Supporting Actor for Heath Ledger's unforgettable performance as Batman's eternal nemesis, the Joker.

The Art and Making of the Dark Knight Trilogy tells the complete story of these three monumental films. Based on in-depth interviews with Nolan and all of the films' key cast and crew—including cowriters David S. Goyer and Jonathan Nolan, cinematographer Wally Pfister, and more—the book reveals the creative process behind the epic Dark Knight Trilogy, supported by lavish art and on and off-set photos.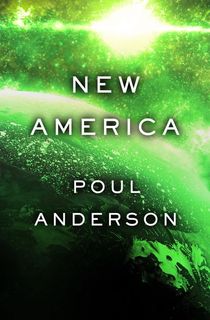 New America
Civilization on Rustum has come a long way since its early days, when a few brave colonists traveled twenty light-years from Earth to found a society, New America, on the principle of personal liberty. Some call themselves Constitutionalists, others Jeffersonians, but whatever the title everyone can agree: Rustum has a problem. With one-and-a-quarter times the gravitational force of Earth and a host of inedible flora, Rustum is most habitable on its highlands, leaving the lowlands sparsely populated and creating a great imbalance on the planet.
Dan Coffin, an original settler of Rustum, agrees to join an expedition back to the lowlands, where he is one of the rare individuals who can survive in the dense air without a helmet. New America follows Coffin's endeavors to build a new life with a wife, children, and an effective governing body that can help give the lowlanders not only survive, but thrive.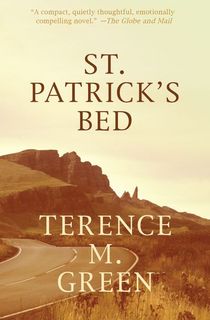 St. Patrick's Bed
When Leo Nolan's father dies in 1995, his stepson, Adam, now twenty-one, finally asks the question that he has never asked, the question he could never ask. He asks it simply. "Is my father alive?"

ST. PATRICK'S BED, the sequel to the highly acclaimed, World Fantasy Award finalists SHADOW OF ASHLAND and A WITNESS TO LIFE, revisits Leo's family, eleven years after the momentous visit to Ashland, Kentucky.

Thus begins this new odyssey to Dayton, Ohio, to the past, accompanied by family ghosts and the hard truths of the present. Leo's quest is both simple and complex: the need in the human heart for redemption, resolution and homecoming.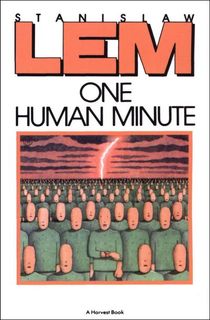 One Human Minute
In One Human Minute, Stanislaw Lem takes a hardlook at our world and technology—what it means now and what dire implications it could have for the future—in satirical, wise, and biting prose.
With this collection of three essays, Lem targets some of the most pressing issues humanity faces, from our unsettling origins to the cybernetic future of our weaponry. "The Upside-Down Evolution" chronicles the Earth's military evolution from nuclear stockpiles to deadly, robotic microweapons. "The World as Cataclysm" examines how humankind's dominance on Earth is the result of the extermination of another species just as qualified to rule the world. And the title essay presents a disturbing and fascinating snapshot of every single thing happening on the planet in a sixty-second span.
Effortlessly blurring the lines between fiction and nonfiction, scientific essay and fantastical short story, cynical reproach and wry humor, Lem's One Human Minute combines the best elements of the renowned science fiction author and Kafka Prize winner's writing into one irreverent and intellectually stimulating package.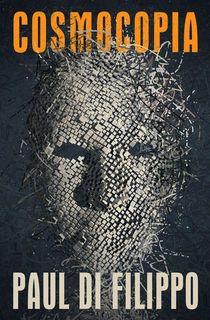 Cosmocopia
An insane, broken pulp-art painter gets chance at redemption in a phantasmagoric science fiction wonder from a true master of the weird.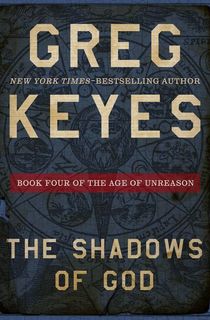 The Shadows of God
The alchemical catastrophe that Sir Isaac Newton inadvertently unleashed late in the seventeenth century has transformed Europe into a cold, dead wasteland in the eighteenth—much to the delight of the otherworldly malakim, who have set humanity at war with itself for the sin of dabbling in the arcane.
The last inhabitable territory, the New World, is now the coveted prize of the surviving European warlords. From the West, Russian forces led by the Sun Boy, child of the powerful French sorceress Adrienne de Mornay de Montchevreuil, move relentlessly onward, leaving a trail of devastation in their wake. British troops in the East are equally merciless in their conquests.
All that stands against them is a motley alliance of colonists, Native Americans, scientists, philosophers, displaced Europeans, and others led by Ben Franklin, now an alchemist of great repute, and Red Shoes, a Choctaw shaman with questionable motivations. But no matter who wins or loses, the manipulating angels and demons are always watching, and the malakim are determined to be the ultimate victors.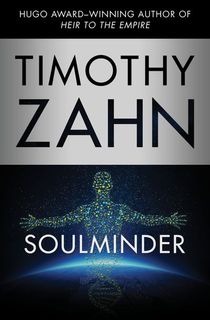 Soulminder
Dr. Adrian Sommers's world was destroyed in a split second of distracted driving. The accident left his son wavering between life and death. When the end came, Sommers's family was torn apart, but the tragedy gave him hope and an obsessive mission: to forestall death through science and technology.
Years of experimentation lead Sommers to develop Soulminder, a device capable of capturing a dying person's life essence and holding it safely in stasis while physicians heal the body from injury or disease. But there are those who recognize Soulminder's true potential: body-swapping, obstruction of justice, extortion, and perhaps even immortality.
As Sommers struggles to retain control over the use of his invention against corrupt and dangerous factions, he must question his own moral judgment and motives in creating Soulminder and determine if humanity has earned the right to harness the power of life and death. From the author of Star Wars: Heir to the Empire, this is not only a tale of a father's desperate love for his son but also "an intriguing thought experiment ... Those who enjoy deep philosophical questions will appreciate being left with much to ponder" (Publishers Weekly).
RELATED: 13 Must-Read Timothy Zahn Books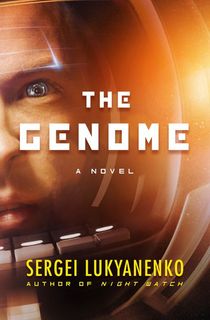 The Genome
A science fiction thriller by the author of Night Watch, the hit novel that inspired two major motion pictures

Five months after the horrific accident that left him near death and worried that he'd never fly again, master-pilot Alex Romanov lands a new job: captaining the sleek passenger vessel Mirror. Alex is a spesh—a human who has been genetically modified to perform particular tasks. As a captain and pilot, Alex has a genetic imperative to care for passengers and crew—no matter what the cost.

His first mission aboard Mirror is to ferry two representatives of the alien race Zzygou on a tour of human worlds. His task will not be an easy one, for aboard the craft are several speshes who have reason to hate the Others. Dark pasts, deadly secrets, and a stolen gel-crystal worth more than Alex's entire ship combine to challenge him at every turn. And as the tension escalates, it becomes apparent that greater forces are at work to bring the captain's world crashing down.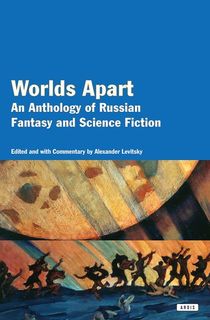 Worlds Apart
A constant thread woven throughout the history of Russian literature is that of fantasy and an escape from the bounds of realism. Worlds Apart is the first single-volume anthology that explores this fascinating and dominant theme of Russian literature—from its origins in the provincial folk tale, through its emergence in the Romantic period in the tales of Pushkin, Lermontov, and Turgenev, to its contemporary incarnation under the clouds of authoritarianism, revolution, mechanization, and modernization—with all-new translations of the key literary masterpieces that reveal the depth and ingenuity of the Russian imagination as it evolved over a period of tumultuous political, social, and technological upheaval.
This post is sponsored by Open Road Media. Thank you for supporting our partners, who make it possible for The Portalist to celebrate the sci-fi and fantasy stories you love.
Featured photo: Ajda Berzin / Unsplash