No genre cares more about navigation than science fiction. Whether characters are made to dart through asteroid fields in space or travel through time itself, every sci-fi reader learns to appreciate the steady hand of a good captain.
If you're looking for a guide in the vast wilderness of science fiction stories, you could always use a site like The Portalist or read reviews. You could try reading free samples of books on Amazon or ask for recommendations for friends. But few people know the depths of these waters like the authors themselves, who deconstruct and reassemble the classics into new, exciting storylines.
You can't offer innovation or interesting commentary without knowledge of the works that came before you. That's why an author's recommendation can mean so much more. In this piece, bestselling authors explain exactly why they love the stories they recommend and how those books influence literature today.
William Gibson's Favorite Sci-Fi Book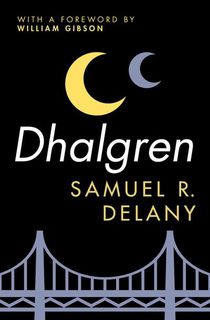 Dhalgren
In a piece for The Week, Neuromancer author William Gibson offered up six of his favorite books. Of Samuel R. Delany's Dhalgren, he wrote, "Dhalgren is the closest thing science fiction has produced to a genuinely experimental novel. All the action is set in and around a Midwestern city that's vanished into a weird, lawless catastrophe that functions as a sort of black hole. Not for everyone, but if you like it, you never forget it. Dhalgren reads like the Sixties felt."
William Gibson's other sci-fi favorites:
The Time Machine by H.G. Wells
The Stars My Destination by Alfred Bester
Random Acts of Senseless Violence by Jack Womack
The Alteration by Kingsley Amis
Andy Weir's and Liu Cixin's Favorite Sci-Fi Book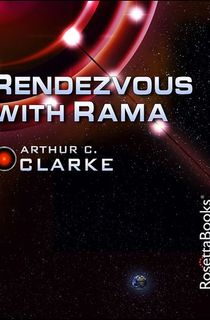 Rendezvous with Rama
More than one bestselling science fiction author listed Arthur C. Clarke's Rendezvous with Rama as a must-read. In a piece for Amazon, Andy Weir (author of The Martian and Project Hail Mary) said, "It's a genuine classic, an unforgettable story about a group of explorers encountering a giant alien starship. You may think a science-heavy book written during the disco era might not hold up in the modern day, but you'd be wrong."
In an interview, The Three-Body Problem author Liu Cixin said, "Arthur C. Clarke's works have had a big influence on me. My style was influenced in a big way by 2001: A Space Odyssey and Rendezvous with Rama. I have said that all my works are poor imitations of Clarke's works." High praise, considering that Cixin is hugely successful in his own right.
Andy Weir's other sci-fi favorites:
The Three-Body Problem by Cixin Liu
Leviathan Wakes by James S. A. Corey
The Calculating Stars by Mary Robinette Kowal
Liu Cixin's other sci-fi favorites:
1984 by George Orwell
2001: A Space Odyssey
The Martian Chronicles
Ray Bradbury's Favorite Sci-Fi Book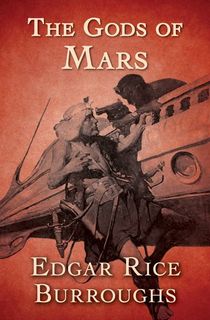 The Gods of Mars
Ray Bradbury wasn't subtle in his praise of the works of Edgar Rice Burroughs. In a series of interviews, Bradbury said, "Burroughs is probably the most influential writer in the entire history of the world."
Unfortunately, the iconic science fantasy series might be best-known at the moment for the somewhat ill-fated 2012 film adaptation, John Carter. However, there's a reason the enduring story is still being told 100 years after Princess of Mars, the first book in the series, first published in 1912.
Another Ray Bradbury sci-fi favorite:
Lorelai of the Red Mist: Planetary Romances by Leigh Brackett
Pierce Brown's Favorite Sci-Fi Book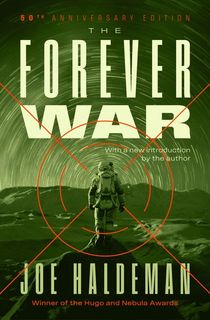 The Forever War
When reader Kevin Quick reached out to Red Rising author Pierce Brown on Twitter, he asked about book recommendations for new science fiction readers. One of Brown's answers was Joe Haldeman's The Forever War, the 1974 novel that won the Hugo, Nebula, and Locus Awards for best novel. A commentary on soldiers' experience during the Vietnam War, The Forever War is often considered a reply to John Scalzi's favorite science fiction book, which is next on this list.
Other Pierce Brown sci-fi favorites:
Hyperion by Dan Simmons
Shadow and Claw by Gene Wolfe
Consider Phlebas by Iain M. Banks
John Scalzi's Favorite Sci-Fi Book
Starship Troopers
In a Twitter conversation with a reader, John Scalzi credited four stories in particular for the inspiration behind his bestselling Old Man's War. Robert A. Heinlein's Starship Troopers probably comes as no surprise to those who have read both works, and Hyperion by Dan Simmons is a science fiction classic. Some might be surprised, however, at the last two pieces of inspiration: the Half-Life video game series and the Tom Cruise-Meg Ryan romantic comedy, Sleepless in Seattle.
In a piece for The Week, Scalzi added some of his other favorite science fiction stories, seen below.
Other John Scalzi sci-fi favorites:
Actual Star by Monica Byrne
Light From Uncomon Stars by Ryka Aoki
Space Opera by Catherynne Valente
Goliath by Tochi Onyebuchi
Suzanne Collins's Favorite Sci-Fi Book
1984
It probably comes as no surprise that the author of The Hunger Games enjoys some good dystopian fiction. In an interview with Entertainment Weekly, Suzanne Collins said, "It's embarrassing to admit how many times I've read [1984]." She also listed other dystopian classics like Lord of the Flies and We Have Always Lived in the Castle. However, you might be surprised to see the number of fantasy titles within Collins's list of favorites, including Myths and Enchantment Tales by Margaret Evans Price and The Phantom Tollbooth by Norton Juster and Jules Feiffer.
Another Suzanne Collins sci-fi favorite:
A Wrinkle in Time by Madeleine L'Engle
Martha Wells's Favorite Sci-fi Book
Mirabile
Martha Wells, perhaps best known for The Murderbot Diaries, offered Tor.com a fantastic list of science fiction stories that she loved as both a child and as an adult. Among the stories that first introduced Wells to science fiction and made her fall in love with the genre were Mirabile by Janet Kagan, a collection of short stories that include genetic mutants like the Lock Moose Monster. She said, "Early favorites that I re-read a lot were Mirabile by Janet Kagan, The Door into Summer by Diane Duane, and A Judgement of Dragons by Phyllis Gotlieb."
However, Wells was quick to recommend several great science fiction works for adults as well, which are added below.
Other Martha Wells sci-fi favorites:
Ancillary Justice by Ann Leckie
Finder

and

Driving the Deep by

Suzanne Palmer

Rosewater by Tade Thompson
Finders by Melissa Scott (Finders

)

A Memory Called Empire by Arkady Martine
The Best of All Possible Worlds by Karen Lord
The Tea Master and the Detective by Aliette de Bodard