Forbidden love. Star-crossed lovers. Impossible worlds hanging in the balance of love and hate and everything in between. Those are the stakes readers of adult fantasy romance expect to find inside the pages of their favorite books, and these books are exploding in popularity right now.
One of the latest to sweep onto the romantasy scene is Holly Renee's A Kingdom of Stars and Shadows. Adara is supposed to marry the crown prince and save her kingdom. But it's Everyn, the half-blood prince, who haunts her dreams. Every thought is treason, every impulse a betrayal. When her kingdom is attacked, she's forced to face choices she's absolutely not prepared to make: To save her kingdom, she has to betray her heart. And she can't stand to destroy either.
A Kingdom of Stars and Shadows is a spicy romance filled with fae and vampires, secrets and lies. At the core is a love so powerful it threatens to devastate everything. With four books in the series, it's the perfect binge read to keep you warm on these chilly fall nights. When you've finished, here are eight more books to add to your adult romantasy absolute must-reads.
More Adult Romantasies Like A Kingdom of Stars and Shadows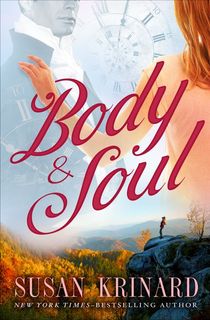 Body & Soul
Jesse Copeland does not give into fear. She's spent years in the Peace Corps overcoming any challenge that crossed her path. But the one thing she's never been able to accept is the shadowy and mysterious circumstances surrounding her mother's death. Determined to find out if her mother was murdered, she returns to Manzanita. But instead of answers, she finds something else.
David Ventris has waited two centuries to make things right with the woman he wronged. She's finally called him back, but the hard part isn't convincing her that she isn't going mad: It's finding out if she loves him enough to bring him back to life.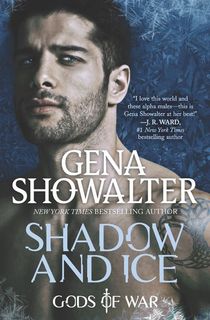 Shadow and Ice
The last thing Vale London expects to find on her Arctic getaway is a cave filled with ancient gods fighting an epic battle for dominion of other realms. Even worse, now she's forced to fight. Knox of Iviland is one of the most ruthless fighters there. He's spent his life bringing death to his opponents in exchange for his freedom. All he has to do is win Earth. But when Vale is thrown in the mix, things get complicated. He can either win his freedom by killing her or die for love.
From Blood and Ash
Poppy's life was never hers. She was chosen at birth to live a life of solitude. She'll never be looked at. Touched. Spoken to. Not until she's deemed worthy by the gods. But when Hawke is assigned as one of her guards, duty-bound to see her Ascend, destiny and duty quickly fight desire. As evil draws closer, Poppy is at risk of not only losing her heart but the approval of the gods. And as every blood-soaked thread of her life unravel, the line between what's right and wrong blurs even more.
The Serpent and the Wings of Night
Oraya lives in a world designed to kill her. The adopted human daughter of the Nightborn vampire king, she's carved out a life for herself. But if she wants to be more than prey, she has to prove herself. She has the perfect chance by entering the Kejari, a tournament hosted by the goddess of death. Winning won't be easy, especially when all three vampire houses enter their most vicious warriors. In a dangerous move, she allies with Raihn—her fiercest competitor and an enemy of her father. But the thing that threatens to undo her isn't death. It's falling in love.
House of Earth and Blood
Bryce Quinlan had it all. Until a demon murdered her closest friends. But when the accused is behind bars and the murders start again Bryce finds herself in the middle of the investigation. Hunt Athalar is a Fallen angel—one of the most notorious—and he's been enslaved to the Archangels he once tried to overthrow. But with a demon on the loose, he's offered a deal he can't reject. To gain his freedom, all he has to do is help Bryce find the murderer. As Bryce and Hunt search for answers, they discover a dark power that threatens everything and everyone they love—including each other.
Gild
Everything in Highbell castle is made of gold: The floors. The walls. The woman trapped inside of the cage.
King Midas rescued Auden, and now she's his precious, his favored, his most cherished item. Even though she can't leave the palace, she's kept safe. It's why she gave him her heart. But when war threatens the kingdom, King Midas makes a deal and breaks Auden's heart.
A gilded cage is still a prison, but leaving it might force Auden to face the monsters on the other side.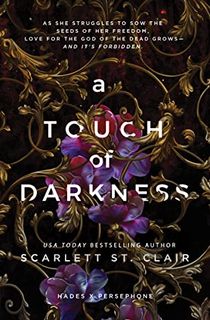 A Touch of Darkness
Persephone has a secret. She's supposed to be the Goddess of Spring, but instead of making things grow, flowers shrivel with her touch. She moves to New Athens, hoping to build a new life disguised as a mortal. That all changes with a chance encounter with Hades, God of the Dead. Bound in a contract with impossible terms, Persephone has to create life in the Underworld or lose her freedom forever. Even worse, the only thing blossoming is her undeniable attraction to Hades. Will her failure as a Goddess leave her fate tied to the God of the Dead? Or can she grow a new life in her dark prison after all?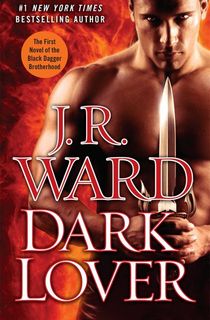 Dark Lover
Wrath is the only pure-blood vampire left. He leads the Black Dagger Brotherhood with a vendetta: Kill the slayers who murdered his family centuries ago. When his fiercest warrior is killed, Wrath takes in the man's orphaned half-blood daughter. She has no idea what she is, and it's up to Wrath to show her.
Beth Randall doesn't know what to make of Wrath. His stories of her heritage and terrifying. But his touch ignites something deep inside her—a hunger that goes deeper than blood and threatens to consume them both.