There are few science fiction writers with a more illustrious career than Harlan Ellison. From short stories and novellas to teleplays and film scripts, Ellison mastered nearly every form and genre. The decorated fantasist, who passed away nearly a year ago on June 27th, 2018, was the winner of eight and a half Hugos (one was shared), three Nebulas, five Bram Stokers, and two Edgars.
Even outside of his writing, Ellison's resume is impressive. After running away from his Ohio hometown, he flitted from one odd job to another, working as a tuna fisherman, then a crop-picker, then a hired gun. He is also, in his own words, the "most contentious person on Earth"—a self-proclaimed title that his college professor, whom he once punched for insulting his writing, would likely agree with.
RELATED: 8 Brutally Honest Harlan Ellison Quotes
In the 1960s, Ellison found success as a writer for shows like Star Trek and The Man From U.N.C.L.E. The latter half of the decade and the early 70s saw him publishing acclaimed short stories such as "I Have No Mouth, and I Must Scream" (one of Vulture's "100 Great Works of Dystopian Fiction") and "A Boy and His Dog." It wasn't long before he became known as one of the greatest voices in science fiction.
Below are some of the short stories, novellas, and teleplays that have captivated readers for over 50 years. Whether you're new to the Grand Master's work or are a proud Ellison veteran, these thought-provoking collections are essential reading for more than just SF/F fans—but for anyone who appreciates a good story.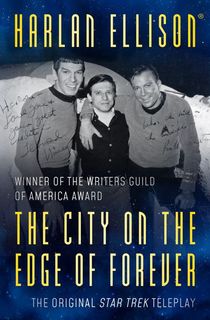 The City on the Edge of Forever
Though this teleplay is widely considered the best "Trek" to date, its fame did not come without some controversy. The decades-long hoopla surrounding this time-traveling Kirk/Spock adventure revolved around changes made to Ellison's script (it was rumored his initial vision was "too dark"). In this edition of The City on the Edge of Forever, Ellison sets the record straight with an exclusive introductory essay, "Perils of the City." Learn the truth in the man's own words.
RELATED: Read the True Story Behind One of the Best Star Trek Episodes Ever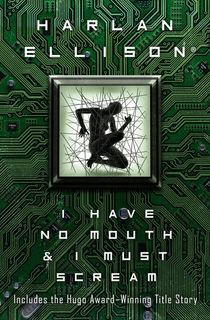 I Have No Mouth and I Must Scream
Among the six SF tales in this collection is the titular, Hugo Award-winning story: "I Have No Mouth and I Must Scream." With his usual breathtaking inventiveness, Ellison tells the story of a terrifying far-future world in which AIs have decimated the human population. But the survivors—four men and one woman—suffer a fate worse than their obliterated friends and family: relentless torture at the hands of their alien invaders.
RELATED: 13 Sci-Fi Short Stories You Can Read Over Your Lunch Break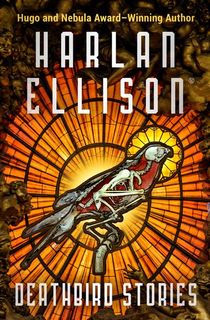 Deathbird Stories
Deathbird Stories contains sixteen masterpieces of SF, including the Hugo Award winner, "The Deathbird." 'Faith' is the thematic backbone of the collection, as Ellison, a known atheist, questions its purpose in the presence of evil or disaster. From an imminent Armageddon and cult-like religions to modern day gods and goddesses, Deathbird Stories is some of the most frightening fantasy you'll find.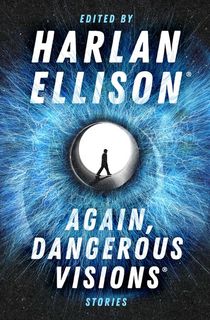 Again, Dangerous Visions
In 1967, Harlan Ellison collected and edited the anthology, Dangerous Visions, which featured the most influential and emerging voices of science fiction. It went on to become a landmark of the genre and won nearly every trophy in the genre awards circuit. Again, Dangerous Visions is its highly anticipated follow-up. Like its predecessor, it features works from the biggest names in 20th century science fiction— Ursula K. Le Guin and Dean Koontz, for example—with introductions by Ellison himself. The result: a supernova of SF/F's brightest stars and the most mind-expanding stories.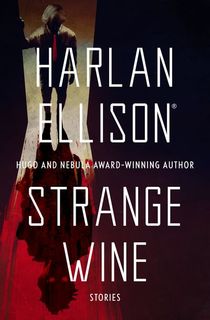 Strange Wine
Strange Wine is a perfect testament to Ellison's skill with multiple genres, as he dives into the world of the macabre. It draws much of its inspiration from popular modern day myths, conspiracies, and real-life horrors. In one story, we see a loose reincarnation of the Lost Colony of Roanoke. The axe-swinging Lizzie Borden can be found in another, while an angel of death takes center stage in the exquisite "Diagnosis of Dr. D'Arque Angel." For those who love Stephen King or simply crave a darker shade of SF/F, Strange Wine is your best bet.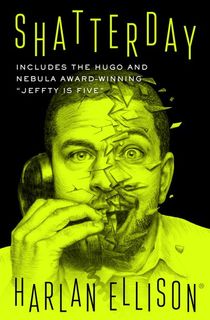 Shatterday
In Shatterday's standout dark fantasy, "Jeffty is Five," an immortal five-year old has access to the world of the distant past. Only the boy's friend, the story's narrator, knows his secret—and mixing the world that is and the world that was comes with dire consequences. "Jeffty is Five" nabbed Hugo and Nebula "Best Short Story" awards, and the nominal "Shatterday" became a famous episode of The Twilight Zone.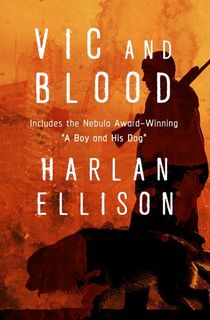 Vic and Blood
In this alternate universe—one in which JFK survived and America is wracked by war— scientific advancements have allowed for telepathic communication between man and beast. The Nebula short story winner, "A Boy and His Dog," follows teenage loner Vic as he and his canine companion navigate a dystopian wasteland, discover an underground civilization, and redefine what it means to love. It is also the basis for the 1975 cult film of the same name.
RELATED: 10 Shocking Dystopian Fiction Books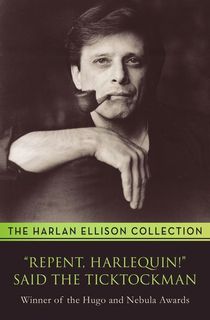 "Repent, Harlequin!" Said the Ticktockman
Yet another Nebula Award winner, this short story—accompanied by several others—is set in a future society ruled by "the Ticktockman." The rebel protagonist plans to overthrow the totalitarian government, but when his lover betrays him, he comes face to face with more than he's bargained for. It's the same brand of dystopian fiction as Orwell's 1984 and Huxley's Brave New World—dark, chilling, and powerful beyond the final page.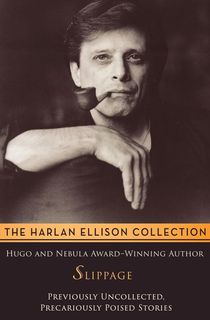 Slippage
For a roller coaster ride that runs the gamut of genres, look no further than the boundary-crossing Slippage. A mind reader exacts his revenge on a serial killer. Romance blossoms between members of the undead while the teleplay, and "Crazy As A Soup Sandwich" draws the laughs. As an added bonus, there are autobiographical reflections scattered throughout—proving Ellison's own life was as compelling and heartrending as his fiction.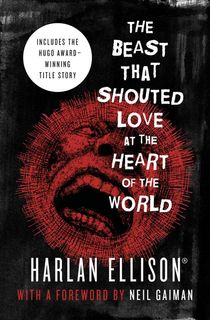 The Beast That Shouted Love at the Heart of the World
This 16-story collection contains the previously mentioned "A Boy and His Dog," but its titular tale, "The Beast That Shouted Love at the Heart of the World" is another incredible achievement of speculative fiction. Three separate narrative threads—one in space, one on Earth, and one beyond both—converge to create a complex, experimental portrait of evil. Like so many of Ellison's other works, this, too, went on to win a Nebula Award.
This post is sponsored by Open Road Integrated Media. Thank you for supporting our partners, who make it possible for The Portalist to celebrate the sci-fi and fantasy stories you love.
Featured photo: "The City on the Edge of Forever" graphic novel, by Harlan Ellison and with illustrations by J.K. Woodward