If there's one trope that really strikes me the wrong way, it's she's-not-like-other-girls. Who said girls have to be one way, anyway? There are smart girls, tough girls, girly girls, alien girls … and they can all save the world. All they need is a chance.
We love a strong female protagonist, especially when they're written by equally badass women authors. It doesn't matter what world or worlds these women face; they use whatever weapons they can find to protect the people they love. Here are 12 female heroes written by women.
Clea Sylachos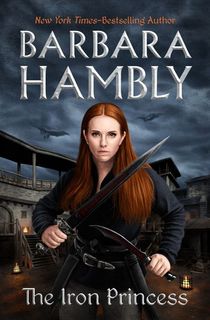 The Iron Princess
Clea Sylachos is princess of the Twilight people. They've been enslaved by the Crystal Mages, the only people who can still use magic. But when monsters appear and begin destroying their world and the Mages don't destroy them, Clea knows her people need a hero. She fights against all odds, facing deadly secrets and powerful armies to become the Iron Princess her people desperately need. No matter the cost.
Sunny
Akata Witch
When 12-year-old Sunny moves from New York City to Aba, Nigeria, she feels a little lost. It doesn't help that she's albino and sensitive to the sun. At least her days are brighter with her new friends, Orlu and Chichi. Through them she discovers she's one of the Leopard People: magical individuals where your defects become your assets. When they discover an evil man is kidnapping and maiming children, the group sets out to stop him. Still learning her magic, Sunny and her friends try to stop a man with powers far stronger than their own.
Daiya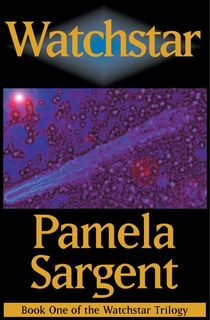 Watchstar
Even though she's somewhat of an outcast thanks to her preference for privacy, Daiya doesn't want to be rejected from society entirely. But to prove she's ready to join the psychically linked Net of her people, she has to go to the desert and face an unknown Ordeal—one from which many adolescents never return. But during her ritual, she encounters something she has to hide from the rest of her people until she can find the truth. Is her world better by staying mired in the past, or should she embrace an unknown future?
Sweeney Cassady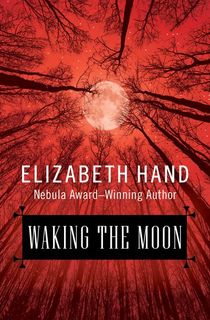 Waking the Moon
When Sweeney Cassady befriends the mysterious Oliver and Angelica, the last thing she expects is that they—and the entire University—is controlled by a secret society meant to protect humanity. And her fate is entwined with theirs. Torn between alliances, Sweeney will do whatever it takes to save not just the world, but her friends.
Tomoe Gozen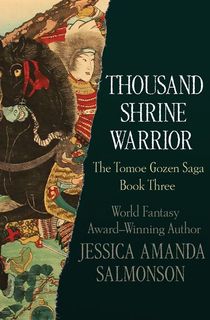 Thousand Shrine Warrior
Tomoe Gozen might be past her prime, but that doesn't mean the legendary Thousand Shrine Warrior will allow evil to descend. Destined to face the priest from Hell, she'll unsheathe her sword once again to protect a weak village from Kura the Darkness.
Paige Mahoney
The Bone Season
Paige Mahoney never asked to be a hero for her people, but the world where she lives hunts down clairvoyants. Shot down from a rooftop, drugged, and imprisoned, Paige wakes up in a city built as a prison and controlled by a powerful race of otherworldly creatures. She's meant to die, but the Rephaite she's assigned to, Warden, has mysterious motives. He's her enemy. Her master. But if she wants to survive, she has no choice but to trust him.
Nahri e-Nahid
The City of Brass
Shunned at an early age for abilities she doesn't understand, Nahri now cons people on the streets of Cairo. She doesn't believe in magic, but that doesn't mean she won't cash in on what others believe. When an exorcism goes wrong, she accidentally summons a djinn warrior and is chased out of Cairo by Ifrit.
Dara believes her healing ability means she's the last of the Nahids. But when she arrives in Daevabad, she's surrounded by enemies and secrets. Good thing she knows a thing or two about hustling to survive.
Tina Mains
Victories Greater Than Death
Tina's not like most girls … she's exactly like one girl. That is to say, she's the clone of a famous alien commander, left on Earth in case it needs saving again. She knows that one day, the interplanetary rescue beacon will activate, and she'll get to save the world and see the stars.
But when that day comes, it isn't exactly what she thought. It's far more dangerous, for one. And even though she trusts her crew, including her best friend Rachel, if she wants to save anyone, she has to save herself first. Intergalactic war is hard, but Tina is more than the Chosen One. She's part of a Chosen Family.
Arrah
Kingdom of Souls
There is nothing more heroic than a girl with no power fighting to save the children of her Kingdom. Especially when to gain power she has to bargain years off her life. Arrah is fierce and determined, and yet she's also vulnerable in so many ways. Devastated by betrayal, desperate to fight the encroaching darkness, and forced to face her mother's deadly plots, Arrah somehow finds the strength to do what's right despite the terrible cost.
Sloane Andrews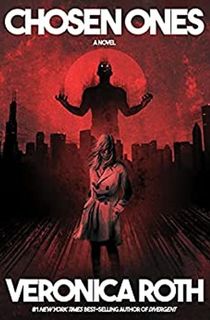 Chosen Ones
What happens to the hero after the villain is defeated? For Sloane Andrews, life is very complicated. Out of the group of five heroes to defeat the Dark One, she struggles the most, pushing everyone away—including the four people who understand the most. But on the 10th anniversary of the Dark One's defeat, one of the Chosen Ones dies, and they realize their fight might not be over at all. Struggling with trauma, addictions, and secrets from her past held tight, fighting the Dark One will take everything Sloane has. Maybe more.
Cara
The Space Between Worlds
It's one thing to save the world. It's something else entirely to save a multiverse. That's not why Cara started travelling between worlds. She's just one of a few whose parallel selves are a little too good at dying. Since you can't travel to a world where your alternate self is alive, Cara can go to more worlds than most. Plucked from the wastelands and on her way to citizenship and security, the last thing she wants is to endanger that. But when one of her selves is murdered, she stumbles on a secret that could destroy not just her world, but all of them.