Fantasy is full of reservoirs of sorcerous power crafted in the form of wearable jewelry. Consider how handy such objects are—available at a moment's notice when evil needs repelling or mystical strength must be called upon. Some such ornamentation is awe-inspiring in appearance, others crafted to pass as innocent gewgaws.
Here are nine books that feature our favorites.
The Enchanted Castle
"There is a curtain, thin as gossamer, clear as glass, strong as iron, that hangs forever between the world of magic and the world that seems to us to be real. And when once people have found one of the little weak spots in that curtain which are marked by magic rings, and amulets and the like, almost anything may happen." –E. Nesbit
The quotation above is from this classic fantasy about three English children on vacation who discover a hidden castle complete with a "sleeping beauty" who possesses a magic ring. But the ring doesn't have just one power; it has whatever ability its wearer chooses to give it.
The kids play with becoming invisible, cause inanimate objects to come alive (the rather terrifying Ugly-Wuglies), and face the consequences for frivolous experimentation. But be careful what you wish for!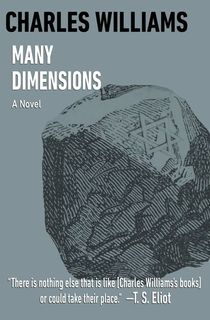 Many Dimensions
Williams was a key member—with C.S. Lewis and J.R.R. Tolkien—of the Inklings, and his novels revolve around such mystical objects as the Holy Grail (War in Heaven­) and the original tarot deck (The Greater Trumps).
In Many Dimensions, the magical stone from King Solomon's crown is sought by those who would warp the use of its powers, from teleportation to time travel.
The Dark Is Rising
Second in the sequence that begins with Over Sea, Under Stone, this classic fantasy for all ages introduces Will Stanton, seventh son of a seventh son, who discovers on his eleventh birthday that he is a member of the Old Ones whose calling it is to hold back the Dark.
As part of his magical awakening, Will receives a symbol of his power, an iron circle quartered by a cross. For safety he threads it on his belt, thereby creating a magical belt buckle.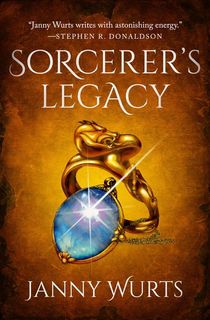 Sorcerer's Legacy
Newly widowed, her country invaded and conquered, Lady Elienne is in prison awaiting ravishment by an enemy overlord when a mysterious visitor arrives with an offer she can't refuse. She is spirited away to a faraway land where she knows no one, and where many seem to want her dead.
Her ace in the hole is the mirrowstone, an enchanted pendant that allows Elienne to see and communicate with the only man she can trust—if she can manage to save his life.
RELATED: Janny Wurts on Bringing Life Experience to Fantasy Storytelling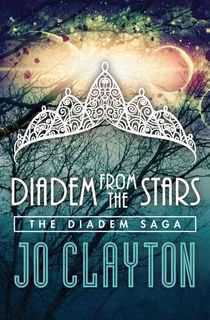 Diadem from the Stars
Magical jewelry appears in science fiction as well. This is the first in a ten-book series following the adventures of Aleytys, who comes into possession of one of the most powerful artifacts in the galaxy—and becomes the target of a merciless alien race determined to get it back.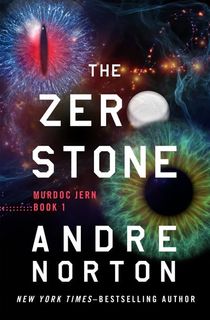 The Zero Stone
Another science-fictional jewel appears in this adventure by one of the genre's great storytellers.
Generations of kids discovered sci-fi through Andre Norton's books, including this one, in which a young gem dealer must flee for his life when a ring discovered on an alien corpse turns out to be the most wanted jewel in the galaxy.
Bonus: Contains a wisecracking feline alien sidekick!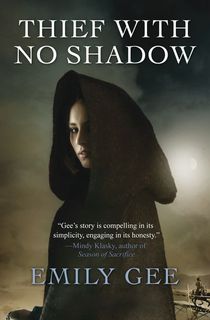 Thief with No Shadow
Melke, feared and hated for her ability to walk unseen, faces an impossible choice. Her brother, the one person in the world who cares for her, has been kidnapped.
To ransom him, she is forced to steal a magical necklace—the first in a series of difficult choices that lead to heartache, danger and fear. A dark fantasy on many levels.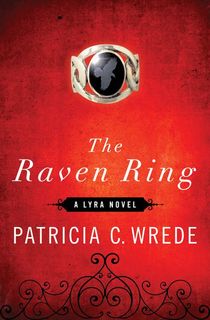 The Raven Ring
Set in Wrede's popular Lyra series, this adventure stands on its own.
Eleret's mother has died in battle, and the younger fighter must travel to claim her belongings—including the Raven Ring, a family heirloom with powers she must learn to control before somebody succeeds in killing her as well.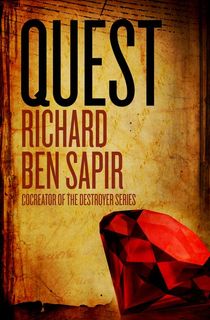 Quest
More a thriller than a fantasy novel, Quest deserves a place on this list because it revolves around the Holy Grail.
When a centuries-old, jeweled saltcellar appears for sale in New York, speculation around the piece soars. The gems alone make the piece incredibly valuable, but some are convinced there are even more priceless hides within. After the owner is brutally murdered and the cellar taken, a hunt for the missing artifact is on.
This post is sponsored by Open Road Media. Thank you for supporting our partners, who make it possible for The Portalist to celebrate the sci-fi and fantasy stories you love.