Fantasy novels don't need to bow to reality. They can exist in made-up worlds where nonhuman characters have superhuman capabilities. However, there is something special about fantasy books that must contend with the modern world.
Contemporary fantasy books blend reality with magical abilities, captivating creatures, and otherworldly plotlines. The combination can make it easier to put yourself in the protagonist's shoes. Everyone wants to believe that a magical world is hidden within the mundane.
Continue reading to discover our list of must-read contemporary fantasy books.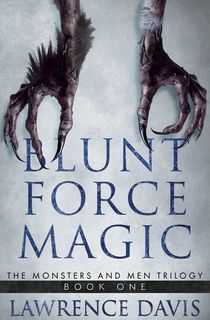 Blunt Force Magic
Janzen Robinson gave up his dream of battling supernatural evils five years ago. Now, he lives a normal life as a package courier in Cleveland, Ohio. When a dark creature is unleashed from the Abyss, he is suddenly thrust back into his position as a protector, also known as an "Artificer."
Blunt Force Magic explores the magical underbelly of Cleveland as Robinson tries to uncover why the creature was unleashed and more importantly, how to stop it.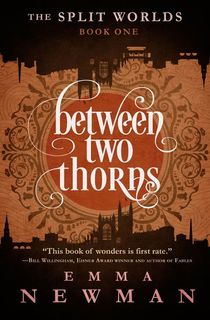 Between Two Thorns
Hugo Award-winning author Emma Newman didn't just create a modern setting for her fantasy series—she created three seperate worlds. The first is a modern London, which runs parallel to the realm of the Fae and the Nether, which lies between. The first book of the series, which The Guardian called "JK Rowling meets Georgette Heyer," is the start of a five-book series.
It begins with Catherine Rhoeas-Papaver, who chooses to abandon a magical life to live in modern London. After a spree of kidnappings, however, Cathy finds herself dragged back into a world she thought she'd left behind for good.
Storm Front
The first entry in Jim Butcher's iconic series introduces Harry Dresden, professional wizard. Dresden knows the world is full of more magical things than meets the eye. He also knows that most strange creatures do not interact nicely with the human population.
When the Chicago P.D. brings him in to work with them on a double homicide involving black magic, he jumps at the opportunity to make some much-needed cash.
His biggest issue now is solving the case before the black mage behind it gets to him first.
Follow the Crow (Vanished, Book 1)
The crows have been following Ben for six years. Caroline Adams, a nurse with a special talent, can see things others can't. She knows that the crows are following Ben for a reason. Could it have something to do with the disappearance of Ben's little sister, Ana?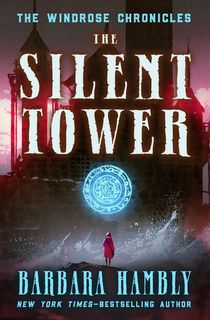 The Silent Tower
What's more contemporary fantasy than a plot where a computer programmer needs to rescue a wizard? Joanna Sheraton spent most of her life blissfully unaware of the Void, working mindlessly in her air-conditioned Southern California cubicle. But when a passage through dimensions leads Joanna to a place called the Void, she finds herself battling to save a world she never realized existed.
The Magicians
Quentin Coldwater is a brilliant high school student secretly fascinated by a children's book series set in a magical land called Fillory. Real life is dull in comparison to Fillory, and he spends his days longing to be there.
Quentin's dreams come true when he shockingly gets admitted to an elite, secret college of magic. But with his newfound magical abilities, Quentin also discovers the dark secrets behind his beloved childhood fantasy land.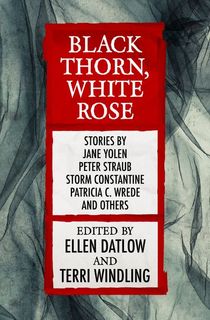 Black Thorn, White Rose
This eclectic collection of short stories takes the fairy tales we knew and loved as children and translates them into a more modernized, adult version. The classic fairy tale characters are brought to life by some of the best-of-the-best in the fantasy world.
The anthology covers a wide range of themes, from Death and his rebellious godson to football and MTV.
Kindred
This Octavia Butler classic isn't strictly contemporary fantasy, but it certainly includes contemporary elements. Kindred features a modern Black female protagonist who is jolted back in time at random intervals.
She finds herself working for an enslaver in antebellum Maryland. Her mission is to rescue a boy named Rufus, who she eventually learns assaults her Black ancestor, so that she may one day be born. She experiences firsthand the horrors of American slavery while also exposing the impacts of racism, sexism, and white supremacy on the modern world.
City of Bones
Clary Fray is in for the shock of her life when she not only witnesses a murder in New York City, but the body disappears into thin air before her eyes. Clary soon discovers that the strange tattooed men who carried out the murder are Shadowhunters, a secret group of warriors dedicated to driving demons out of our world.
When Clary's mother disappears, and Cary herself fights against a grotesque monster, the Shadowhunters make it their mission to figure out how a mere human could survive such an attack.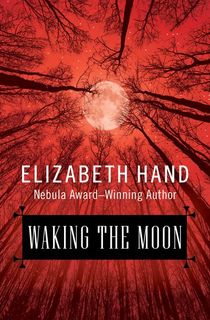 Waking the Moon
Sweeney Cassidey is an ordinary college freshman in Washington, D.C. She drinks and parties, never suspecting that her university just happens to be a haven for a cult devoted to suppressing a moon goddess. That changes, however, when her two new best friends ar chosen to join something far more dangerous than your average sorority …
Featured photo: Gabriel Ramos / Unsplash