Children and young people are especially good at finding comfort in worlds and creatures that lie beyond our own realities. This is wonderfully demonstrated in the popular fantasy book, A Monster Calls, in which a boy finds refuge from his painful and tragic circumstances through an unlikely friend. The highly anticipated feature film, based on the book, debuted at the Toronto Film Festival this year and will be released in the U.S. this December. If you liked A Monster Calls, then these 11 book suggestions are worth your while.
Want more great books? Sign up for The Portalist's newsletter, and get the best in sci-fi and fantasy delivered straight to your inbox.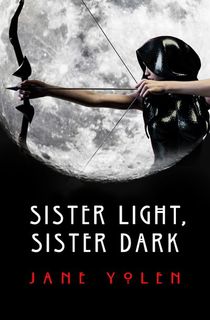 Sister Light, Sister Dark
A powerful young warrior has a gift unlike any other. She can call upon her mirror image who shares her soul, and may be the key to unlocking an ancient prophecy. This is the first book in a trilogy centered around Jenna the warrior and her mirror sister Skada, and is a must read for fans of strong, female-driven fantasy.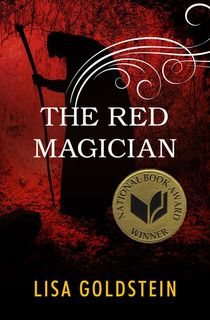 The Red Magician
Winner of the National Book Award, The Red Magician tells the tale of a young Hungarian girl named Kisci who, along with a mysterious magician, attempts to protect her village from the impending World War II holocaust. The village's rabbi thwarts their efforts, and Kisci is forced into a concentration camp. Her survival and the ultimate confrontation of the magician and the rabbi lead to the novel's climactic finish.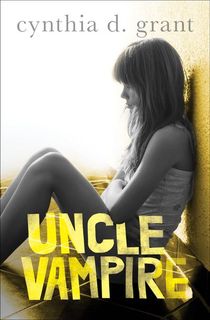 Uncle Vampire
To deal with the trauma of sexual abuse, 16-year-old Carolyn creates a twin sister to share her pain. By painting her abuser as a vampire instead of the relative that he is, Carolyn escapes into a fantasy world with her imaginary twin where dealing with monsters that come in the middle of the night is key to surviving her reality.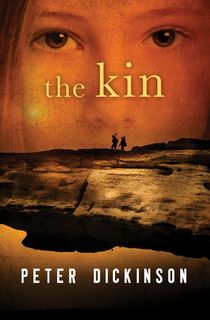 The Kin
The Kin is told from the perspectives of four young people in ancient times. So ancient, in fact, that spoken language has only recently been developed. Each of the children brings their own gifts to the novel, and each has their own personal experience. Forced from their homes and tasked with surviving not only their environments, but people who want to hurt them, they come together to create their own clan.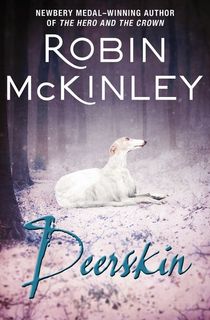 Deerskin
After her mother, the Queen, dies, Princess Lissar becomes the object of her father's fixation. After he rapes and impregnates her, Lissar and her dog Ash escape. They are transformed by the Moon Goddess and able to live their lives free from the worry of her father. Along with the transformation comes magical power, and Lissar is able to use her magic to help others—including lost children. Love finds its way to her, and Lissar must make a decision to confront her past or stay hidden away.
Something Wicked This Way Comes
This 1962 classic fantasy novel centers on best friends Will and Jim, who stumble upon a mysterious traveling carnival lead by a man named Mr. Dark. Mr. Dark is capable of granting people's wildest wishes, but at a heavy cost. Be careful what you wish for, right? After discovering some seriously shady situations, Will and Jim set out to uncover the carnival's mysteries and bring down Mr. Dark once and for all.
Un Lun Dun
Zanna and Deeba, two tween girls from London, discover a secret underground version of their city called UnLondon. The town is full of creatures, both friendly and malevolent—including ghosts and witches. While Zanna was intended to be the chosen one who could rid UnLondon of its greatest threat, her memory of the town is erased and Deeba steps up to take her place.

Tigerheart
Instilled with an open heart and active imagination from his father, Paul Dear sees magic everywhere he goes. This comes in handy when tragedy forces him to escape to a place that harkens back to J.M Barrie's Neverland. Paul meets a kindly white tiger who, along with Peter Pan, stands in and helps Paul heal and find a way to move on.
The Giver
In a world where emotions have been limited to remove the ache of pain and sadness, young Jonas has been chosen to be the Receiver of Memory and will, for the first time, experience all the emotions of the past. His position carries an enormous burden, as Jonas is forced to feel in a world where emotions essentially do not exist. The Giver, who is the one person in society to also carry the burden, helps Jonas deal with his position and find a way beyond it.
Coraline
You may already know Coraline from the 2009 feature film adaption, but you simply must check out the novel itself. When Coraline moves to a new house with her parents, she finds a mysterious door that leads to a world very similar to hers—complete with versions of her mother and father. While at first this other world seems exciting and more fun than the real one, Coraline quickly learns there are dark secrets and hidden dangers beyond the door.

The Dark is Rising
The last thing Will Stanton expected on his 11th birthday was to become an immortal Chosen One who must fight the powers of The Dark. The kid only wished for snow! The Dark is Rising weaves an exceptional tale of good and evil, magic and mystery. With the help of mystical allies Merriman and the Lady, can Will defeat the ancient Dark?